New Jersey Online Poker Hits New Low Revenue Point
By
October 16th, 2018 | Last updated on October 16th, 2020
Home
»
Poker News
»
New Jersey Online Poker Hits New Low Revenue Point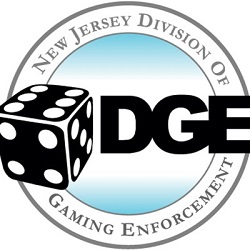 It's been a tough road for online poker in New Jersey. And the September 2018 revenue results from the New Jersey Division of Gaming Enforcement show yet another steep decline, not only on an annual scale but from month to month as well. With only slight upswings in the past year, the fairly steady and significant decline in revenue is a troublesome trend. And worse, no one is addressing it.
The reason to ignore it is that the overall online gaming totals in New Jersey are impressive. Online casinos in the state have been raking in significant revenue on a perpetual incline for several years, which keeps the totals up and the industry able to declare undeniable success.
The problems do not take away from that success, but they are concerning and should be addressed before the numbers drop further. If poker is to be a part of the push for legal online gaming in more American states, the games need to show the players' desire for the games and the growth of that part of the industry.
Steep Poker Decline in September
The peer-to-peer gaming revenue in September represents the online poker rake, and the numbers were down more than usual. While each September tends to see a bit of a decline from the previous month, as the fall weather and the end of summer tend to take people away from their computers before the winter sets in, this year's monthly and yearly declines were more noticeable than in the past.
–September 2018 win:  $1,609,989

–August 2018 win:  $1,815,820

–September 2017 win:  $1,902,249

–Month-on-month:  11.3% decrease

–Year-on-year:  15.4% decrease
As compared to 2017 numbers, the monthly decrease was nearly 3% more in 2018. And the 15.4% annual decrease pushed poker numbers to the lowest point in the state's nearly-five-year history.
Meanwhile, NJ online poker revenue dipped to its lowest point since the very first month of operation — November 2013. https://t.co/5iQvmOZzf8

— OnlinePokerReport (@OPRupdate) October 12, 2018
Online Gaming Almost Sets New Record
Online gaming as a whole remained on a roll in September, with online slots and table games showing more than a 30% increase year-on-year with more than $24 million in gross revenues. As per usual, this led to impressive numbers for the internet gaming sector as a whole for yet another month.
–September 2018 online gaming win:  $25,752,461

–August 2018 online gaming win:  $24,804,558

–September 2017 online gaming win:  $20,391,782

–Month-on-month:  3.8% increase

–Year-on-year:  26.3% increase
Non-poker internet games set a record for the month of September, while the total online gaming win total was the second highest monthly number in the industry's history.
In addition, internet gaming's increase of more than 26% year-on-year trumped the comparatively miniscule increase of 7.7% for land-based casinos. And that put the total New Jersey gaming revenue up a total of 19.5% year-on-year, boosted significantly by the internet gaming sector.
Poker Operators Need a Plan (Still)
It is probably easy for operators to overlook the poker numbers for the bigger picture. That overall picture is a bright one, complete with increasing revenue and growth that has impressed even the most skeptical analysts. Customers are logging on, providing positive results for the online gaming operators and the land-based casinos with which they partnered.
There were ways to sidestep the online poker problem in the past, as some of the excuses and ways to postpone looking at the problems included the following:
–More tournaments with bigger guarantees will help.
–Interstate liquidity is the key to growth.
–Interstate liquidity will be the key to growth when Pennsylvania joins.
–Players will eventually move away from offshore sites for the legal, regulated ones.
–The key is getting more states to legalize online gaming.
–Sports betting will bring more crossover customers.
While some of these issues do play a role, there is no singular reason that poker sites should be seeing such a drastic decline in rake. Only the sites themselves have the numbers with which to examine retention, marketing tactics, etc., but there haven't been any sincere changes in tactics that could be seen by the general public as an effort to change that trajectory.
Online poker may be a side note to operators eyeing the larger picture, but poker players and those who want to see the poker side of the industry succeed on its own shouldn't allow this to happen. Supporters, especially those hoping for a larger regulated poker industry in the US, need to let poker operators know that they want and deserve better.
If they want online poker to succeed, player pools have to be bigger. NJ only player pools are just shuffling money and feeding the rake.

— Gern Blansten, Esq. (@RealGernBlnsten) October 14, 2018
Related Articles