New Jersey Online Gaming Turns Four
By
November 20th, 2017 | Last updated on November 22nd, 2017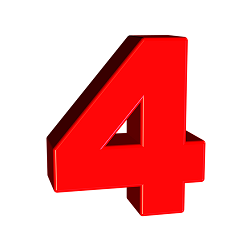 Big anniversary for US online gaming industry
Four years ago, the first New Jersey legal and regulated online poker and casino sites went live in a new market. While Nevada had already been live with its online poker and Delaware launched its small online gambling business, New Jersey was offering all games and in a state with the ability to truly show the growth potential of the market. And it did.
In the time that New Jersey casinos and online gaming sites have been working together, hundreds of millions of dollars have been logged in gross gaming revenue and more than $100 million of that amount has been allocated to the state in tax revenue. It has boosted the land-based casino industry by adding revenue to their profits and helped overall numbers improve in an Atlantic City that has seen its share of struggles in the past few years. Online gaming has benefited the state in numerous ways.
Consistent Growth
As New Jersey's burgeoning online poker and casino game partnerships have taken root and had time to grow, the numbers from almost a full four-year period show consistent progress. And without any other state with which to compare in terms of population, game offerings, or online operators, New Jersey has become the base by which other states can gauge the potential of a similar business endeavor and the growth it can expect. Nevada only offers one online poker site, no casino games, and does not release revenue numbers for public consumption. Delaware does offer all of the online casino games in New Jersey's repertoire but has a very small market, no significant casino/resort partnerships similar to those in New Jersey, and online one operator. That leaves the New Jersey market standing alone and forging its way in the new industry without any true comparisons.
The PlayUSA Network released numbers showing the industry's evolution in New Jersey from its launch on November 26, 2013 through October 31, 2017. Nearly four years of statistics from the New Jersey Division of Gaming Enforcement gave some significant information about online poker and casino games in the newly regulated market.
The total numbers for the nearly-four-year period are as follows:
Total gross gaming revenue for all online poker and casino games: $682.6 million

Total gross gaming revenue for all online casino games only: $577.96 million

Total gross gaming revenue for all online poker games only: $103.1 million

Total state tax revenue from online gaming: $119.3 million
That revenue is significant because it has helped the land-based casinos with online operators as partners considerably and impressed state officials who originally feared that the industry would not be as smooth as it has been. In addition, some feared the online games would hurt brick-and-mortar casinos by cannibalizing business, but the growth of the industry has shown that it instead complements those casinos, as the right marketing strategies grow the casinos' overall business.
Comparisons of the four years of business thus far shows an ever-maturing industry that is likely to continue its growth in the coming years, especially with upcoming interstate online poker agreements to be implemented in 2018.
Revenue for November 26 through December 31, 2013: $8.4 million

Revenue for 12 months of 2014: $122.9 million

Revenue for 12 months of 2015: $148.9 million (21% increase)

Revenue for 12 months of 2016: $196.7 million (32% increase)

Projected revenue for 12 months of 2017: $248 million (26% increase)
Reasons to Anticipate Further Growth
The track record of New Jersey online gaming alone indicates a trend that is unlikely to stop in the coming year or two years. While the increases may not always hit double digits, that level of growth is likely to continue at least through 2018.
Why?
The primary reason is the recently-signed interstate shared liquidity agreement that will see online poker sites and online casino jackpots partner across the state borders of New Jersey, Nevada, and Delaware. Though Pennsylvania is very new to the industry and has yet to begin serious talks to join the interstate network, considering license applications have not even been accepted for online operations yet, this is very likely to happen in 2018 and increase revenue potential in all participating states. With Pennsylvania's population more similar to that of New Jersey than the other states, cross-border play between those two states is likely to create a significant surge in online poker and casino game traffic.
In addition, the excitement surrounding the new Pennsylvania market that could launch as early as the summer of 2018 may encourage more people in New Jersey to play on their sites. Since many people in the state still do not know that online gambling is legal and regulated for safety, the publicizing of the new Pennsylvania market may translate into growth in New Jersey as well.
New Jersey has benefited from the revenue, casinos have benefited from a new stream of customers and revenue, and a new industry has created a new avenue for employment. That all makes the four-year anniversary of the industry a significant one for New Jersey and other states who want to follow in its footsteps.
Related Articles