New Jersey Online Gaming Celebrates Five Years
By
November 20th, 2018 | Last updated on November 20th, 2018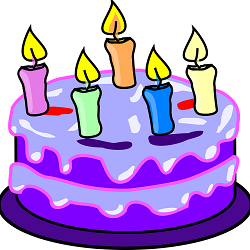 This week is special for New Jersey. Its internet gaming industry celebrates five years of operation on November 21, the day in 2013 that a group of online poker and casino sites launched for the first time in New Jersey.
The November 21 date was the soft launch, a testing period with limited hours to test the technology of the internet gaming companies. The New Jersey Division of Gaming Enforcement had to test the geolocation technology to ensure that players outside of the state could not log in and play poker and casino games for real money, as well as other limitations to ensure that player exclusions, banking limits, deposits and withdrawals, and customer care all ran smoothly.
When all was said and done, the largest regulated US market opened to all real-money players of legal age in New Jersey, one that would become the example to which other states would aspire.
Leading to Launch
When the testing began for New Jersey online gaming sites, it was unclear how quickly the process would proceed. There were poker games online, but many sites also offered online slots and table games that needed to be tested as well.
After only four days, though, most of the gaming operators received their full licenses and were able to launch to the general public. Those companies were:
–Tropicana Casino and Resort (no online poker)

–Trump Taj Mahal (partnered with Ultimate Poker which closed September 2014)

–Borgata Hotel and Casino

–Trump Plaza (partnered with Betfair but online poker failed)

–Caesars Interactive for Boardwalk Regency and Bally's Park Place
The Golden Nugget was the only online casino to not receive a full gaming license right away but did eventually fix all issues for a December 13 launch. There was no online poker associated with this particular partnership.
The primary problems discovered during the testing period involved geolocation, as many players who were located within New Jersey's borders were not detected as such and rejected for play. The other issue centered around players unable to deposit funds, as numerous banks were unwilling to approve transactions at that point in time. All problems were addressed over time, but all erred on the side of caution for the industry and the state. Thus, the sites' launches were approved on November 25.
Profitable Industry
Over the course of five years, the New Jersey internet gaming industry has shown itself to be a model for other states looking to legalize and regulate online gaming. The Division of Gaming Enforcement seems to have perfected geolocation and other parts of the framework necessary for online gaming, and the industry continues to grow while complementing the land-based casino partners.
The most up-to-date revenue numbers from the state's regulator show significant financial benefits for the state in revenue that only adds to the overall gaming win. Starting with November 2013 and running through October 2018, the following tallies are available via PlayNJ:
–Peer-to-peer games (online poker) = $124,930,706

–Other casino games (slots, table games, etc.) = $840,258,937

–Total internet gaming win = $965,189,643

–Total taxes paid to New Jersey = $169,120,390
While online poker revenue has decreased over the past several years, most significantly in late 2017 and 2018, online casino games more than make up for that downswing by continuing on an upward trend. The year-on-year increases regularly exceed 20%, and new monthly revenue records have already been set during the latter half of 2018. It allows New Jersey to say that online gaming as a whole has been an undeniable success.
The makeup of the New Jersey market has changed somewhat in the past five years, with some sites leaving the market but more entering. And with Pennsylvania preparing to launch its own online gaming industry in early 2019, there are high hopes of more interstate agreements and yet another boost for New Jersey's revenue.
Related Articles