New Hampshire Kills Online Gaming Bill
By
November 3rd, 2017 | Last updated on July 29th, 2018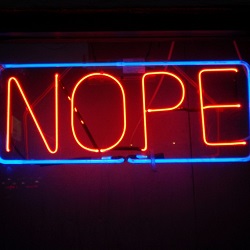 New Hampshire says no to online gambling in 2017
That was a short-lived period of high expectations for New Hampshire. Just days after Pennsylvania passed legislation to legalize and regulate online gaming and New Hampshire had the chance to follow suit, the New England state squashed its bill. It was not only voted down for progress but done so by a unanimous vote.
Despite riding high on the Pennsylvania victory, online poker fans were still disappointed by the news. The only good news is that New Hampshire could be on the list of possibilities for 2018.
Reasons for High Hopes
New Hampshire was never a state known for its poker. It wasn't a state from whence numerous poker pros hailed, nor was it a state that promised to expand the online poker market by a significant margin.
Nonetheless, a second online poker win in 2017 would have been nice.
Interest had been raised in New Hampshire throughout the year. Three Republican legislators initiated legislation at the start of the year; State Representatives Eric Schleien, Nick Zaricki, and Robert Fisher sponsored H.562 to decriminalize online gambling and push for the legalization of online poker and casino games. The bill was the focus of a closed-door hearing as early as January, but silence then ensued until August when the bill was retained for a subcommittee work session in September.
Suddenly, in October, the bill came up again, this time as the subject of a House executive session set for October 25. No reason was given for its consideration, but the bill still lacked much substance in the form of online gaming regulatory details.
Never Mind
The New Hampshire executive session was pushed to October 31, which was after Pennsylvania passed its online gambling legislation. But the members of the session took a vote on H.562 and voted unanimously (23-to-0) that the bill was "inexpedient to legislate." According to the state's website, that means the bill was considered dead.
Lost in the PA hubbub, last week New Hampshire's online gaming bill was found "inexpedient to legislate" Meaning: dead for the session

— Steve Ruddock (@SteveRuddock) November 1, 2017
However, there is a bright side. As pointed out by several media outlets, New Hampshire recently approved online lottery sales, which are scheduled to launch in early 2018. The New Hampshire Lottery Commission's results and any assessment of the potential implementation of online gambling could spur movement on a bill in 2018 that would see more momentum. The ability to keep minors from online lottery sales, as well as the security embedded in the technology used, could give faith to online gambling skeptics that the industry can be a safe one.
This could be further encouraged by the speed of movement by the Pennsylvania online gambling regulatory scheme and preparations for the launch of those online poker and casino websites. Should New Hampshire legislators become more aware of the benefits to casinos and state revenue in general, there may be a higher level of interest in the industry.
Look for a few New Hampshire legislators to pursue online poker and casino game legislation again in 2018, possibly with more force than in the past as neighboring New England states benefit from their foray into the internet gambling realm.
*Photo credit: Tom Hilton
Related Articles