Isaac Haxton Captures Super High Roller Bowl V Title
By
December 23rd, 2018 | Last updated on December 23rd, 2018
Home
»
Poker News
»
Isaac Haxton Captures Super High Roller Bowl V Title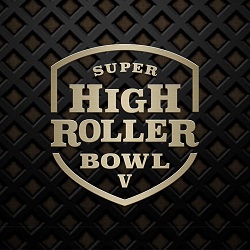 The second Super High Roller Bowl of 2018 is in the books, and it was as exciting as poker fans and players hoped it would be.
The fifth edition of the SHRB took place in mid-December at the PokerGO Studio at the ARIA in Las Vegas, and three days of poker brought the best high rollers in the game to the poker tables to compete for what has become one of the most coveted titles in poker. The Super High Roller Bowl has become the preeminent high-stakes tournament in the business, and players want to win it.
It doesn't hurt that there are millions of dollars on the line for the winner, all for the bargain-basement buy-in of $300,000. The action in SHRB V was sometimes fierce, sometimes fun, but always high-level poker.
#SHRBV is almost here.
The biggest week in PokerGO history continues with the $300,000 buy-in Super High Roller Bowl V. Watch LIVE starting December 17.
Subscribe: https://t.co/5rUlItcHWc pic.twitter.com/zHCQ9KDdSe

— PokerGO (@PokerGO) December 16, 2018
Day 1
Originally, the tournament was announced to be capped at 48 players, and due to initial interest and that in past events, it seemed players would be scrambling for seats to SHRB V. At the beginning of December, there were 34 players confirmed, but there were few additions beyond that number. Rick Salomon was added at the last minute, and one more player put the final number at 36.
Players were given three sets of 100,000 chips with which to play, so one elimination only meant a player could grab another set of chips and continue. That made the eliminations and chip counts confusing, but the official live reporters handled it.
That day ended with just 27 players still in the running, and Salomon was the overall leader with 806K chips. He was followed on the leaderboard by Ali Imsirovic with 661K and Daniel Negreanu with 623K, but those two players each had two add-ons remaining.
The most exciting and talked-about play of the day found Negreanu at the center of a hand against Mikita Badziakouski. Negreanu made the nut straight on the turn, but Badziakouski had the top set which filled up on the river. When the latter bet, Negreanu folded in what was talked about as an astounding play.
The players who didn't make it through the day were Steffen Sontheimer, Giuseppe Iadisernia, Jake Schindler, Christoph Vogelsang, Ben Yu, Dominik Nitsche, Bill Klein, and Cary Katz.
Live look at @RunGo0seRun who unfortunately is the first player to be eliminated from #SHRBV but fortunately has an open bar to drown his sorrows in. Shoutout to @Brookside_Choc for providing extra comfort! #allthestellas pic.twitter.com/PdrzSmZICO

— Maria Ho (@MariaHo) December 18, 2018
Day 2
The second day of play involved many more eliminations, as the action didn't stop until a final table of seven players was determined.
Later in the day, on the money bubble, Stephen Chidwick busted Badziakouski on that bubble, leaving the seven survivors in the money – guaranteed at least $540K – and a spot at the final table on Day 3. Chidwick missed holding the chip lead at that table by a small margin, but it was Isaac Haxton in the lead. The chip counts were set for the final table as follows:
Isaac Haxton (2,415,000)

Stephen Chidwick (2,405,000)

Alex Foxen (1,590,000)

Igor Kurganov (1,550,000)

Talal Shakerchi (995,000)

Adrian Mateos (975,000)

Ali Imsirovic (875,000)
Who will be the #SHRBV champion? Check out the stacks then VOTE!
1. @aliImsirovic – 875K
2. Stephen Chidwick – 2.405M
3. @ikepoker – 2.415M
4. @kurganovigor – 1.55M
5. Talal Shakerchi – 995K
6. @WAFoxen – 1.59M
7. @amadi_17 – 975K
Watch LIVE: https://t.co/5rUlItuiNK

— PokerGO (@PokerGO) December 19, 2018
Day 3 – Final Table
Play began with some caution, though Haxton and Foxen found opportunities to lead the chip collecting efforts. Mateos came from behind and soared for some time as well. But it was Haxton who busted the first player of the day when he put his A-5 suited up against the pocket jacks of Imsirovic. Haxton turned a flush, however, and Imsirovic exited in seventh place.
Kurganov was the short stack through the first break but finally doubled through Chidwick to stay alive. The other short-stacked player at that time was Shakerchi, who eventually doubled through Mateos. Kurganov then doubled again and did it through Mateos, the latter of whom began to suffer after hours of hard work to chip up. But Mateos then doubled through Kurganov to get those chips back, and Kurganov was short again. He took his sevens into battle against the tens of Shakerchi, but no help on the board sent Kurganov out in sixth place.
Haxton dominated for most of the day thus far, but Shakarchi doubled through Chidwick to jump into the lead. Haxton stayed steady but took a hit when Mateos doubled through him. Mateos then made another move, that time with pocket nines against the A-K of Foxen, but a king on the flop was enough to oust Mateos in fifth place.
Foxen took over and sat far ahead of his competitors at that point, relegating Haxton to a distant second. But it was Haxton who found pocket nines against the A-10 of Shakerchi to send the latter out with fourth-place money.
And when Chidwick moved all-in with A-Q, Haxton called with jacks that only turned into a set on the flop. Chidwick never improved and left in third place.
Foxen took the lead into heads-up play with 5.84 million chips against the 4,965,000 of Haxton.
It didn't take long, though, for Haxton to win a big pot from Fox and soar above 7.2 million chips, and Haxton never let up. He played Foxen very aggressively and climbed over 9.3 million. A few hands later, Foxen pushed the remainder of his chips in with A-8 of diamonds against the K-J of Haxton. The board produced no diamonds but did offer a king on the turn and jack on the river to eliminate Foxen in second place. Haxton claimed his first SHRB title and championship ring to go with his prize money.
? Runner-runner for a $3,600,000 bad beat! ?
Alex Foxen hits the flop, @ikepoker hits the turn and river to win #SHRBV!
▶️ https://t.co/5rUlItuiNK pic.twitter.com/TiEL7MKuVh

— PokerGO (@PokerGO) December 20, 2018
1st place:  Isaac Haxton (US) $3,672,000

2nd place:  Alex Foxen (US) $2,160,000

3rd place:  Stephen Chidwick (UK) $1,512,000

4th place:  Talal Shakerchi (UK) $1,188,000

5th place:  Adrian Mateos (Spain) $972,000)

6th place:  Igor Kurganov (Russia) $756,000

7th place:  Ali Imsirovic (US) $540,000
The highlight of a legendary high stakes career! @ikepoker won #SHRBV for $3.6 million and you can relive all the action on-demand on @PokerGO.https://t.co/KIJLeV3oYn

— Poker Central (@PokerCentral) December 20, 2018
Related Articles