Global Glance: Malta Law Delayed, Italy Ads to Disappear
By
June 30th, 2018 | Last updated on October 19th, 2018
Home
»
Poker News
»
Global Glance: Malta Law Delayed, Italy Ads to Disappear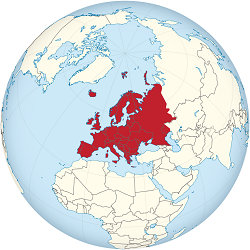 The weekly Global Glance looks at the online poker scene around the world. What happens with online poker and gambling beyond America's borders can and often does impact the state of online poker in the United States.
Much can change in one week. Not only did Malta have to postpone the formal effective date of its new gambling laws for one month, Italy moved forward rather expeditiously with its gambling advertising ban. Meanwhile, the UK Gambling Commission revealed an intensified focus on player protections as a result of its latest report. And along the same lines, Responsible Gambling Week 2018 has been officially set for the first week of November.
New Malta Laws Delayed One Month
The process of approving and implementing the new Malta Gaming Act had been moving along quickly, as most lawmakers were on board, and the European Commission gave its final approval. The law was set to consolidate online gambling licenses into two main categories for easier processing and tracking, while the Malta Gaming Authority was granted more power to combat money laundering through new and tighter regulations. The MGA would also be tasked with creating a player support unit to more easily mediate disputes between players and operators. And it was all to take effect on July 1, 2018.
But whoa, Nelly.
It turned out that a member of the EU submitted a detailed opinion about the law to the European Council, and it required more time to examine. The MGA was then forced to push its dates back in order to comply with tweaks necessary for its regulatory framework. The new implementation date is August 1, 2018.
EU 'detailed opinion' delays Malta's revised Gaming Act https://t.co/jG8hDACfiD

— SBC NEWS (@SBCGAMINGNEWS) June 28, 2018
Italian Gambling Ad Ban to Begin in 2019
That was quick.
It was only in mid-June that the new coalition government in Italy came forth with its new proposal to put serious restrictions on gambling advertising. As a part of the new Five Star Movement's "Dignity Decree," big changes were being proposed for the entire gambling industry, many of which were directed at remote gaming operators.
The final draft of the bill came quickly and could be implemented as soon as January 1, 2019.
Details emerged that the advertising sector is the primary target of this first of several bills to come. It will ban all forms of winnings-related and wager-related gambling at sporting events, on television and radio, in the press and any publications, and on billboards and the internet. Sponsorships will also be prohibited. And violations will start at €50K and could increase to 5% of sponsorship or ad values, and gambling operators would be targeted with fines from €100K to €500K.
Gambling ads ban to start next year in Italy #InTheSpotlightFGN #Italy #Gambling #Regulation https://t.co/WRf21L1kXP

— Focus Gaming News (@FocusGamingNews) June 29, 2018
UKGC to Focus on Players
The release of the latest enforcement report from the UK Gambling Commission brought to light some lessons that it wants to highlight. The priority is to show gambling operators the benefits of its own enforcement actions with regard to preventing money laundering and unfair advertising and marketing practices, as well as self-exclusion and better customer interactions.
Essentially, player protections are becoming even a higher priority for the UKGC, and the agency wants it to be a system of protections that integrate into the gaming culture, starting at the top with online gaming operators.
This comes in the wake of numbers from that enforcement report showing more than £18 million in fines issued to gambling companies in the period from May 2017 through April 2018. The number was £1.6 million more than the previous year, and the largest fine was the £7.8 million jab at 888 Holdings for not properly responding to vulnerable customers.
UKGC Chief Executive Neil McArthur noted, "Effective regulation requires a balance between deterrence and advice and guidance." And that requires operators to raise their standards, effectively doing the same for the entire gambling industry.
UKGC financial penalties surpass £18m in 2017-18 https://t.co/axFl3Pn66m pic.twitter.com/hcTOd4g0sw

— iGaming Business (@iGamingBusiness) June 29, 2018
Responsible Gambling Week Set for November
The dates are officially November 1-7, established by the Industry Group for Responsible Gambling (IGRG) for Responsible Gambling Week 2018. And for the first time, Ireland and Northern Ireland will join Great Britain in celebrating the event.
The week will be dedicated to messages and advice from gambling businesses to encourage responsible gambling for the industry and customers. With a theme of "Let's Talk About Responsible Gambling," information will be spread via a dedicated website, traditional media, and social media.
Participants include a plethora of companies, such as Kindred, Ladbrokes, Playtech, Stars Group, GVC, Microgaming, and William Hill.
British and Irish industries unite to support Responsible Gambling Week 2018 https://t.co/GeyZNAGsmm #calvinayrenews

— RGWeek (@RGWeek18) June 20, 2018
Related Articles