Global Glance: Kindred Wins, 888 Eyes Malta
By
April 1st, 2018 | Last updated on July 29th, 2018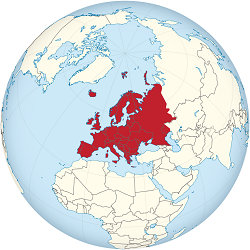 Online gaming news centered on Europe last week
The weekly Global Glance looks at the online poker scene around the world. What happens with online poker and gambling beyond America's borders can and often does impact the state of online poker in the United States.
There was nothing new this past week from the European countries working toward online poker liquidity, but there was plenty of other news from Europe. The UK wants to increase its already-strong gambling controls, and the Netherlands is aching for a law to replace the current one from 1964. Meanwhile, Kindred (Unibet) celebrated a big win in the Belgian court regarding VAT. And 888 applied for a Malta license due to fears of Brexit repercussions to their current base on Gibraltar.
UK to Strengthen Online Controls
The UK market is one of the strongest in the world, partially due to its comprehensive regulatory framework, as well as the absence of a requirement to ring-fence the market. This allows online poker and gambling companies to remain based in their home countries and saves the hassle of implementing geolocation technology, a new domain, and new bonuses and promotions for yet another market. The ability to obtain a license from the UK Gambling Commission but remain a part of the dot-com global market has proven quite popular.
This doesn't mean the market is an easy one, though. The UKGC is a strict regulator that is consistently coming up with ways to tighten controls and ensure the focus is on safety and responsibility.
Last week, UKGC Chief Executive Neil McArthur made an announcement about plans for the year, which will involve strengthening controls and improving protections to keep children from gambling online. Among the proposed changes are improving age verification processes, requiring spending limits for customers until affordability checks are complete, and banning free-play demo games until the age verification process is done. They also want to crack down on marketing terms and advertising and strengthening requirements for customer interactions with at-risk players.
McArthur noted: "The proposals we have announced today are intended to protect children better, reduce the risks to vulnerable consumers and build on the measures we already impose on operators to know their customers and intervene at an earlier stage before consumers experience harm."
Did you miss: UK Gambling Commission to make online gambling "safer" https://t.co/Lox7c8Fjsp

— Gambling Insider Mag (@G_Insider) March 27, 2018
Dutch Urges Further Crackdowns
Last week, the Netherlands was in the news for its need to update online gaming laws and better regulate the market, as urged by the Dutch Gaming Authority Kansspelautoriteit (KSA). This week, that call was amplified.
KSA Board Chairman Jan Suyver has called for Dutch Senate to update its laws to empower the regulator to better fight against illegal and offshore gaming operators. Suyver noted the limitations placed on the regulator by the outdated 1964 gambling law under which they currently operate.
The push is officially on for the Senate to take action and pass the new Remote Gaming Act to regulate the market, providing licenses to approved operators and allowing actions to be taken to penalize international operators that access the Netherlands market illegally.
Dutch regulator urges Senate to fight illegal gambling #InTheSpotlightFGN #Netherlands #OnlineGambling #Legal https://t.co/2a9iUlwq3P

— Focus Gaming News (@FocusGamingNews) March 27, 2018
Slovenia Council Vetoes Gambling Bill
The Slovenian market is a complicated one with regard to online gambling. Lawmakers believed they were on the way to passing a bill to open the country's market to include operators in the European Union, which would provide a more lucrative and sizeable legal market. But the National Council voted last week to veto the bill.
Slovenia's national lottery operator currently holds a monopoly on sports betting, but many want to expand the market to provide some competition and to be able to more effectively combat operators who enter the market illegally. However, the setback with the current bill forces amendments.
The National Assembly had passed the bill but will now need to examine and vote on the amended one, which must now pass by a 2/3 majority. The bill has been in process since January 2017, now well into its third year of debate and controversy.
News: Slovenia's National Council veto online gaming bill https://t.co/ryJZaHcP5L

— Gambling Insider Mag (@G_Insider) March 28, 2018
Kindred Wins VAT Case
The case was in Belgium's Constitutional Court and focused on a 2016 constitutional amendment that required online gambling operators to pay VAT (value-added tax) on revenue in Belgium to the tune of 21%. It was enforced as of August 2016.
Kindred Group, which operates Unibet and other online poker and casino sites, took Belgium to court on the basis that the tax was "unfair" and "undermining policy objectives and lowering channelization with lower consumer protection."
The court ruled last week that the constitutional amendment must be annulled.
Kindred responded in a press release that the ruling "points out the inherent incompatibility between consumer protection and tax revenue objectives, especially when products (lotteries vs other products) and channels (retail vs online) are treated differently."
Kindred wins VAT case in Belgium; successfully argued Belgian VAT rules undermined channelling and lowered consumer protection. More here in the @KindredGroup press release ➡️➡️ https://t.co/h6WwMWo88k #gambling #Belgium #tax #VAT

— EGBA (@EUgambling) March 28, 2018
888 Considers Malta Relocation
As mentioned several weeks ago, the upcoming Brexit has instilled fear in many gambling operators based on Gibraltar. While the UK has tried to mitigate concerns in the hopes that businesses will not flee the British territory, companies remain worried.
888 Holdings is one of them. The company is currently based on Gibraltar but recently applied for a gaming license in Malta.  888 noted that Malta is a "backup plan" but a server farm in Ireland is also in the works to ensure customers will have no service disruptions at any time throughout Brexit. Its recent financial statement also noted, "The ability to rely on EU principles underpins 888's regulatory strategy regarding major EU markets."
888 looks to Malta due to Brexit fears: https://t.co/nBs3eyfj65 pic.twitter.com/42iJatzDZJ

— iGaming Business (@iGamingBusiness) March 29, 2018
Related Articles