Fatima de Melo Leaves Team PokerStars
By
February 9th, 2020 | Last updated on February 9th, 2020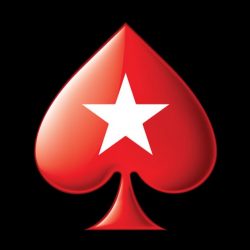 The departures from Team PokerStars Pro continue into 2020. The latest person to announce the end of a long-term partnership with PokerStars is Fatima Moreira de Melo.
The year began with Jason Somerville's exit from the team. Somerville had only been with PokerStars for a few years, but his deal with the company was a multi-faceted one. His Run It Up brand had joined with PokerStars for a new Twitch channel and other content, and there were other initiatives in the works.
Moreira De Melo had been with PokerStars for approximately a decade, having originally signed as a member of Team SportStars but then becoming a member of the general Team Pro. Without giving any reason, she did announce this past week that the partnership was over.
Quite a Decade
Fatima Moreira de Melo hailed from Holland and was a famous Dutch field hockey player. She had played numerous international matches with the team and participated in many winning events. For example, she was on the team that won the 2006 Women's Hockey World Cup and the team that won a gold medal in the 2008 Summer Olympics in Beijing.
Her original role as a PokerStars-sponsored pro was to represent a team of sports professionals who also played poker. Others who were members of that team over time included Boris Becker, Usain Bolt, Cristiano Ronaldo, Ronaldo, Neymar Jr., and Rafael Nadal.
As PokerStars disassembled that team several years ago, Moreira de Melo became a member of the general Team PokerStars.
She had improved her game greatly over time. Her biggest finish in a large event came in 2013 when she final tabled the UKIPT (UK & Ireland Poker Tour) Main Event on the Isle of Man. She finished second for £59,660. Several years later, she won the PCA Women's Event in the Bahamas for her first trophy.
To date, Moreira de Melo has earned more than $577 in live tournaments alone. She also played online throughout her years as a PokerStars ambassador.
Saying Goodbye
Earlier this week, Moreira de Melo posted a goodbye message on Instagram. She called her years with the company a "beautiful decade." She wrote, "Farewell to a great company but by no means goodbye to this beautiful game."
Her message seemed genuine. There is no indication that there are any hard feelings about the breakup, but there is no way to know for certain.
A wonderful role model in sport, poker and life. All the best Fatima! ❤️

— Eric Hollreiser (@erichollreiser) February 4, 2020
Her relationship with PokerStars seemed to end as many others have in the past year – suddenly and with no explanation. And this one fits with the growing trend of PokerStars thinning its team and ending sponsorships of longtime pros.
In 2019, PokerStars ended relationships with Daniel Negreanu, Liv Boeree, Igor Kurganov, Maria Konnikova, Randy Lew, Jake Cody, Barry Greenstein, Kevin Martin, Jaime Staples, Jeff Gross, and Aditya Agarwal.
The only players left are as follows:
–Chris Moneymaker (USA)

–Andre Akkari (Brazil)

–Celina Lin (Asia)

–Muskan Sethi (India)

–Ramon Collilas (Spain)

–Jennifer Shahade (USA)

–Kalidou Sow (France)

–Lex Veldhuis (online)

–Ben Spragg (online)

–Fintan Hand (online)

–Mikhail Shalamov (online)

–Felix Schneiders (online)

–Arlie Shaban (online)

–OP Poker, including James Mackenzie, Nicholas Walsh, Eva Reberc (online)
Chris Moneymaker is listed as a USA player but is known around the world. The Moneymaker Effect spanned the world.
Related Articles