Downswing Prompts Pause in Galfond Challenge Action
By
February 12th, 2020 | Last updated on February 12th, 2020
Home
»
Poker News
»
Downswing Prompts Pause in Galfond Challenge Action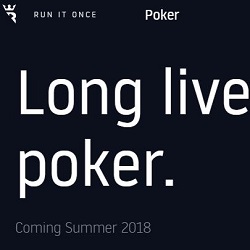 Longtime poker pro and entrepreneur Phil Galfond worked for years to create a unique and player-friendly online poker site. As he prepared for its launch throughout 2018 and launched it in February 2019, Galfond's passion for the site and its players were on full display.
Many months after he officially launched Run It Once Poker for select regulated markets, Galfond decided to finally play on the site. He wanted to participate in promotions to attract players as well as to find ways to make improvements from the inside…as a player.
In January 2020, the found of the site launched the Galfond Challenge. As a part of giving players what they've been missing in poker, he wanted to arrange a set of high-stakes poker battles, harkening back to the days that players would rail the online high-stakes cash games on sites like Full Tilt Poker.
It simply didn't go the way Galfond planned or hoped.
Challenge Issued and Accepted
Back in late 2019, Galfond offered to play Pot Limit Omaha tournaments online at Run It Once with stakes at a minimum of €100/€200. He offered any takers odds ranging from even money to 4-to-1 as alluring side bets.
He also wanted the matches streamed live on Twitch, with Joe Stapleton as the primary host and poker pros joining in the commentary as they were able.
Galfond even secured a sponsor for the Galfond Challenge. MuchBetter, an online payment processor and ewallet app, was set to offer promotions and reward fans for tuning in.
This all produced a great deal of interest from pros and fans alike, and several matches were set to run in this order, beginning on January 22.
Player: Venividi (no real name provided)

–€100/€200 PLO for 25,000 hands

–Side bets: Venividi €100K to Phil €200K

Players: Bill Perkins and the Thirst Lounge

–€100/€200 PLO for 50,000 hands or €400K stop-loss

–Side bets: Bill $250K to Phil $1 million

Player: Chance Kornuth

–€100/€200 PLO for 35,000 hands

–Side bets: Chance €250K to Phil €1M

Player: Dan "Jungleman" Cates

–€100/€200 PLO for 7,500 hands

–Side bets: to be determined

Player: Actionfreak (no real name provided)

–€150/€300 PLO for 15,000 hands

–Side bets: Actionfreak €150K to Phil €150K

Player: Brandon Adams

–€100/€200 PLO for 40 hours of live play

–Side bets: Brandon €100K to Phil €150K
From Bad to Worse
The first series of matches in the challenge between Galfond and Venividi (who played as VeniVidi1993) started badly for Galfond. Even so, no true poker pro is a stranger to the game's swings, so it was not a huge concern over the first few sessions.
However, as play continued for week after week, the losses began to pile up. And suddenly, the initial lightheartedness and humor drained from the challenge. Fans became concerned about Galfond's mounting losses, and Galfond seemed to be struggling to put on a brave face.
Courtesy of PocketFives documenting the results of the action thus far, here is how it played:
–January 22:  655 hands played, Venividi won €72,572.68

–January 23:  715 hands played, Galfond won €2,615.26

–January 24:  557 hands played, Venividi won €84,437.52

–January 25:  581 hands played, Venividi won €17,544.87

–January 27:  726 hands played, Venividi won €155,063.52

–January 28:  703 hands played, Venividi won €13.31

–January 30:  823 hands played, Venividi won €52,057.13

–January 31:  940 hands played, Venividi won €60,743.37

–February 1:  446 hands played, Venividi won €12,706.51

–February 3:  696 hands played, Venividi won €100,993.30

–February 4:  741 hands played, Venividi won €15,647.36

–February 6:  622 hands played, Galfond won €87,940.70

–February 7:  470 hands played, Venividi won €267,949.70

–February 8:  593 hands played, Venividi won €48,473.73

–February 9:  659 hands played, Venividi won €102,593.34
Over the course of those 15 days of action and 9,927 hands, Galfond was down €900,240.17.
Another losing day for me in the first #GalfondChallenge.

A lot of you seem worried about me.
Please, don't be. pic.twitter.com/OQc0OwRfkd

— Phil Galfond (@PhilGalfond) January 31, 2020
Time for a Break
While Galfond kept Twitter followers amused and updated throughout the first two weeks of his challenge, it was obvious that the downswing was becoming too much. He did take the opportunity to interact with others in poker who were experiencing downswings, though probably on a much smaller scale.
On Tuesday, February 11, however, Galfond decided to take a break. He posted a long message on Twitter to explain that it was time to regroup.
He had been handling his "unfortunate run" in a way of which he was proud. The winning session on February 6 boosted his spirits, but the largest loss of the challenge came the following day. He acknowledged some tilt, but it got worse.
"In my last couple of sessions, I could tell that I'd abandoned my gameplan for plans that felt better (emotionally), and I couldn't seem to gather my thoughts coherently or to make reads like I normally do. I was playing scared. I was expecting to lose. I simply couldn't get my brain to work properly."
Galfond further explained that the loss of money wasn't worse than the loss of hope.
"I lost that hope, and it was replaced by depression. I'm proud of the way I kept it together for so long, but I found my mind's limit."
Unable to play his A-game – or even his B-game – Galfond took a day off to think further about it all. He considered just accepting defeat in the first challenge and moving on, but he decided to afford himself more time before making that decision. He knows that he will rack up a penalty of €3K per day that he misses a pre-scheduled session, but he feels that it will be worth it.
The duo was supposed to play six more challenges through February 19 and take a pre-planned break due to travel plans and resume on March 1. Galfond plans to make a decision before March 1.
"I've had a session win/loss record of 1-12-2 over these first 15 days of play. I know it has been hard for some of you to watch! I hope I feel prepared to come back and put on a good show for you all, but I know that realistically, as much as I don't want to, there's a chance I'll have to just take the loss."
Galfond concluded by saying that there will be challenges ahead, but he may forfeit the one with his current opponent. He will advise before March 1.
Man, this has genuinely turned from taking a passive interest in this challange to full on following and rooting for you. My respect and admiration for you has only increased for you throughout this process. Your breakdown of how you're feeling and handling it is compelling. Glgl

— Killian Farrelly (@kfarr06) February 12, 2020
Related Articles