Crypto Online Poker Claims Casualty: Betcoin
By
January 2nd, 2018 | Last updated on July 29th, 2018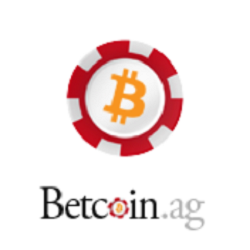 Betcoin poker site closes under new ownership
Online poker and gaming sites have gone through many changes in the past two decades, but one of the most intriguing is the fairly new relationship with cryptocurrency. While some sites began looking into offering Bitcoin several years ago, it was only in 2017 that a variety of websites took the move seriously and the online poker industry saw a distinct trend to work with or offer exclusive cryptocurrency financial transactions.
Betcoin-dot-ag was one of the first sites to embrace cryptocurrencies – its name being an obvious clue – in 2014. But as competition began to grow, the site was unable to stay competitive in the online poker business despite its position as a Winning Poker Network skin. Betcoin closed on Christmas Day, 2017.
Betcoin Ends Online Poker Offerings
The notice was posted on Betcoin-dot-ag for its online poker customers just before the holidays in December 2017. "Betcoin.ag has been acquired and we regret to inform you that the new Betcoin will be discontinuing its poker service as of Monday, December 25, 2017."
All rakeback earned is available for withdrawl. What you may be referring to is deposit bonuses which, like on any site, were promotional and had to be released by playing poker.

— BetcoinAG (@BetcoinAG) December 28, 2017
Betcoin also revealed in its statement that the site was acquired and will be moving "into its next chapter" with its online casino and sports betting options remaining intact. This means the Winning Poker Network will lose its cryptocurrency-exclusive skin, but it remained one of its less popular ones with the online poker world, as America's Cardroom long ago took over as the network's flagship site.
When Betcoin launched in 2013/2014, it was predominantly a sportsbook that quickly took on casino games and then online poker. Its initial connection to Winning Poker Network was the use of its software, but the site eventually joined to offer the same WPN tournaments and share that traffic. But Betcoin stood out from its counterparts as one of the very first sites to offer deposits and withdrawals with Bitcoin, and it was quick to add other cryptocurrencies through the years like Litecoin and Ethereum.
Some Not Sorry to See Betcoin Go
In its goodbye notice, Betcoin noted, "Betcoin poker hasn't been just a place to play, but a community filled with unique individuals. The dynamic has been almost like a family, in that we loved, we fought, sometimes even dined together (virtually)."
But in the process of shutting down its poker operations, Betcoin left the issue of its Bad Beat Jackpot unaddressed. Players quickly grew concerned because it was full of 43 Bitcoin, which was valued at near US $500K, all collected from players with the original intent of distributing it to winning players in the BBJ contest. The forums erupted with angry posts.
However, the new owners of the site stepped up to the plate and saved the day. On December 28, the following apology appeared on the Betcoin poker site:
"First and foremost, we would like to apologize to the great players that have played with Betcoin.ag over the past 4 years. We apologize to you, because our research indicates that Betcoin.ag has not taken the very best care of you. We also apologize for not handling the Bad Beat Jackpot matter in the most expeditious and fair manner as possible for all of you great players.

"Betcoin.ag is now committed to addressing your concerns in the most professional manner and immediately handling player concerns. We are very excited to be improving the overall culture. As our first matter, we believe it is necessary to distribute the Bad Beat Jackpot based on the percentages to players who have contributed to that Jackpot through the years. We will be calculating the totals over the next week to two weeks and expect that all distributions will be posted to player accounts by the second week of January 2018.

"We believe that this is the right and just thing to do, as many of you entrusted in Betcoin.ag and continue to do so. We are excited about the future of Betcoin.ag and committed to providing you the very best place to play. We can assure you a mix of new promotions, games and opportunities, as well as an exceptional 24/7 customer support experience. Please check back here for future updates and we sincerely thank all of you for playing at Betcoin.ag."
BetcoinAG has posted an update regarding BBJP. Many have expressed their concerns about the fairness of distribution. Please stay tuned & feel free to offer your feedback. We do apologize for not getting this posted sooner. https://t.co/m7Ioljf5lJ pic.twitter.com/ZqpSorNo5i

— BetcoinAG (@BetcoinAG) December 28, 2017
Door Remains Ajar
While the new owners of Betcoin remain a mystery, and there is no true indication that there is any intention of reopening the online poker portion of the site, the apology to the poker community was quite extensive and seemingly heartfelt. The site appears to be taking several extra steps to fairly distribute the Bad Beat Jackpot in the coming weeks.
Also, the wording of the last paragraph in its post indicates promotions, games, and opportunities to come. It is unclear if they will be in the online poker realm or if the intent to focus solely on casino games and sports betting is still in play.
Considering the years of controversy relating to numerous questionable decisions and scandals of sorts at Betcoin, a fresh start with new owners might be able to save the name and regain player trust, if there is a desire to reenter the online poker world.
Related Articles