Coronavirus Prompts Poker Concerns and Macau Shutdown
By
February 6th, 2020 | Last updated on February 6th, 2020
Home
»
Poker News
»
Coronavirus Prompts Poker Concerns and Macau Shutdown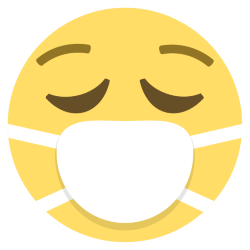 It started as a dire sickness in Wuhan, China in late 2019. People were coming down with what seemed to be an extreme form of the flu and dying from it. As doctors explored it, they began to realize that it was something for which there was no antidote. And it was consistently spreading faster, killing more quickly, and showing its containment to be troublingly difficult.
The sickness is now known as the coronavirus, a respiratory illness that is new to humans. Symptoms typically include a fever and a cough, as well as breathing difficulties. However, the virus can be severe, especially if not immediately treated, and can transform into pneumonia, more severe respiratory problems, and kidney failure.
As of February 5, there were more than 24,000 cases on record worldwide, with 490 of them resulting in deaths.
The global death toll from the Wuhan coronavirus has risen to more than 490 people. Follow live updates: https://t.co/oOMW7kSrkw pic.twitter.com/2Z5sDHPq5g

— CNN Breaking News (@cnnbrk) February 4, 2020
It is not surprising that the coronavirus is affecting some of the global poker tours.
First Triton Series Stop Postponed
The Triton Poker Super High Roller Series is a tour for high-stakes poker players. It started in 2016 with one event in Manila, which led to two events in 2017 – one in Manila and another in Montenegro. In 2018, the tour grew to three events – Montenegro, South Korea, and Russia, the last one in partnership with PartyPoker LIVE.
The tour garnered even greater momentum in 2019 with stops in London, Montenegro, and South Korea, which led to a new 2020 season. The action was scheduled for the first half of 2020 as:
–February 10-22 in Jeju, South Korea (Jeju Shinwa World)

–May 4-18 in Budva, Montenegro (Maestral Resort and Casino)

–July 29-August 13 in London, England
However, the coronavirus was spreading quickly through Asia as 2020 began. When the World Health Organization (WHO) deemed the outbreak a "public health emergency," the organizers decided to put the South Korea stop on hold. The memo stated:
"The safety of our players and support staff remains our utmost priority. Coupled with our duty to do everything we can in our power to prevent the virus from spreading, we've taken the difficult but correct stop of postponing the event with immediate effect."
Triton organizers expect to make another announcement about the South Korea event on February 10.
WSOP Monitoring but No Changes
The news about Triton and an online poker forum thread about coronavirus danger at the WSOP prompted PokerNews to reach out to the World Series of Poker for comment.
WSOP Vice President of Corporate Communications Seth Palansky said, "We've been monitoring the situation." He noted that they will continue to lean on experts in the public health field for guidance as the danger grows and the summer series nears.
"At this time," he added, "all our events and schedules remain intact and are planned to go on without interruption."
The WSOP has commented on the potential impact of the Coronavirus epidemic on the 2020 festival https://t.co/r9L9rcZF8d

— PokerNews (@PokerNews) January 31, 2020
The worries stem from players traveling from all over the world, including China, to play WSOP events. And the WSOP has tracked the countries listed by players as their homes, which allows tracking of earnings and bracelets by country.
–Countries by bracelets:  China is 21st with 5 bracelets.

–Countries by earnings:  China is 20th with $15,106,600 in lifetime earnings.

–Countries by cashes:  China is 13th with 1,098 in cashes throughout WSOP history.
If we look at 2019 only, there were no bracelet winners from China, but it did rank in other categories:
–Countries by 2019 earnings:  China was 14th with $3,518,302 in earnings in 2019.

–Countries by cashes:  China was 6th with 408 cashes in 2019.
With the WSOP less than three months away, the WSOP may be forced to make some decisions – or, at the very least, issue warnings – in the near future.
Asian Poker Tour Doesn't Address Coronavirus
The new 2020 APT (Asian Poker Tour) season kicked off in Vietnam with a January 10-21 series of tournaments. There were no warnings or cancellations for that tour stop, and the series drew 394 unique players from 41 nations.
Next up on the tour is the APT Taiwan set for March 4-15, then another APT Vietnam April 7-18, and APT Philippines set to start April 27 and run through May 14. Other stops will follow later in the year.
The APT Twitter account is promoting the Taiwan stop for March without interruption.
Join the APT Taiwan 2020 and be the next APT Champion! NT$14 million in guaranteed prize pools awaits you there!♦️♠️♥️♣️

The festival will run from March 4 to 15 at CTP Club Taipei, Taiwan! For the complete event schedule, visit https://t.co/o5YoDM5eE4. 🇹🇼 pic.twitter.com/xCo3b98dMr

— Asian Poker Tour (@AsianPokerTour) February 4, 2020
Macau Casinos Close
Most poker players don't spend much time in Macau, except (reportedly) those like Tom Dwan, Phil Ivey, Paul Phua, and other high-stakes players who enjoy the cash games there.
For now, they will have to stay away, as will millions of others. Macau is essentially shutting down.
According to the New York Times, officials in the Chinese city of Macau asked the 41 casinos located there to close for half a month. While only 10 people in Macau have been diagnosed with the coronavirus, and none have resulted in death, one was a hotel worker. That is close enough to raise concerns.
Macau Chief Executive Ho Iat Seng held a televised news conference to announce the closures, saying it is for the health of all in Macau. He stated that Macau will survive the economic losses, despite gambling being responsible for four-fifths of Macau's revenue.
Macau, the world's biggest gambling hub, suspends all casino operations for two weeks after the region's 10th case of coronavirus was confirmed. https://t.co/bhlvs1N7Cx

— Twitter Moments (@TwitterMoments) February 4, 2020
Related Articles