Connecticut Unlikely to Legalize Internet Gambling in 2019
By
May 11th, 2019 | Last updated on May 15th, 2019
Home
»
Poker News
»
Connecticut Unlikely to Legalize Internet Gambling in 2019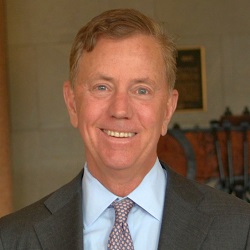 In the first few months of 2019, Connecticut became one of the states to watch for its internet gaming legislation. A bill was in play, and it seemed to have quite a bit of support.
The state has been on watch lists for several years, as the two casino-operating tribes in Connecticut began advocating for legal online poker and casino games in past years but with a special intensity in 2018. This made it seem more likely to advance as a core part of any gambling expansion in 2019.
There were efforts, there was a bill, and there were many sponsors of various forms of online gambling expansion in 2019. But after hearings and meetings, it seems that the issue may be off the table for the year, if Governor Ned Lamont is to be believed.
After much optimism and work, it may be another year before Connecticut sees legal internet gaming, keno, sports betting, and land-based casino expansion.
Early-Year Momentum
The bill was introduced in the first two weeks of January. SB.17 was a bipartisan piece of legislation with multiple members of the Connecticut Senate and House of Representatives signed on in support. And the summary of the bill was simple:
"An act authorizing sports wagering, internet gambling and internet keno."
The purpose of the bill, as summed up in the legislation, was to provide additional revenues and jobs, enhance the state's revenue from agreements with tribes, ensure that the state's gaming and tourism industries remain competitive, and to put proper protections on internet gaming.
The bill went to the Joint Committee on Public Safety and Security and had a rather tough hearing in late February. But on March 19, that committee took a vote and passed it through by a 16-to-8 vote.
SB.17 arrived on the Senate floor on April 8, as Governor Lamont took meetings with the bill's supporting and opposing parties to determine its fate.
"I just think sports betting and internet gambling is going to be part of America's economy." // With Lamont pushing it as hard as he is, instead of professional technology jobs that didn't rely on mob money/part time/no benefits/temporary/shift work.

— Moira (@moiraeve1) January 23, 2019
Gubernatorial Optimism
Throughout that part of the process, though, Lamont was optimistic. He supported sports betting in the proposed bill, saying as much to the press at the beginning of April: "There are a lot of moving parts in politics, and I've got to bring some folks together to get this done. But I think it's the right thing for the state, and that's why I'm going to support it and put my shoulder to the wheel to get it done."
According to the Hartford Courant that despite general support from the Mohegan and Mashantucket Pequot tribes for internet gambling and sports betting, there were details in the bill that concerned tribal leaders. Lamont didn't comment on the talks except to say, "We can do sports betting. We can do internet gambling. I'm trying to find a global solution going forward that honors our commitment to the tribes and make sure we do this in a thoughtful way for the next 20 years."
How It Fell Apart
By the first week of May, everything seemed to have fallen apart for SB.17 and the entire issue of gambling expansion for Connecticut.
The CT Mirror caught up with Lamont in early May, and one statement said it all: "We're trying to get something done, but we're not going to get it done in this session."
According to @adamcandee ( https://t.co/p8bDhBTgSg) Indiana is now the 10th state to have some form of legal sports betting. meanwhile in Connecticut, a state starved for revenue, can't quite figure it out , https://t.co/Mc47VUF8yb

— Brian Donlon (@Brian_Donlon) May 9, 2019
It appeared that the main point of contention was the rights to sports betting, as the tribes already have exclusive rights to casino gambling in Connecticut. Lamont wants to reach a solution that pleases all. "I'd love to make a deal with Rodney (Butler, Mashantucket Pequot Chairman). I'd love to make a deal with Mohegan and MGM in a way that I honor my compact with Rodney and the tribes – that includes internet, it includes sports. But I'm not going to do it if we don't have a global solution."
Butler had been standing firm that sports betting is a casino game and should fall under the tribes' exclusive right to it. If negotiations don't go well, litigation is a possibility. He told the media that MGM was not a part of the negotiations on his part and noted that he hopes to find that global solution but, he added, "It's just complicated."
Deadline Approaching
The Connecticut legislative session ends on June 5, which leaves only a few weeks to iron out details, amend SB.17 if needed, and move forward with floor votes in both houses.
Considering the slow process of negotiations and current pessimistic views of Lamont and Butler, it seems that internet gaming, which would include online poker and casino games, and sports betting are on hold until 2020.
Related Articles