Connecticut Could Be an Online Poker Contender
By
March 3rd, 2018 | Last updated on July 29th, 2018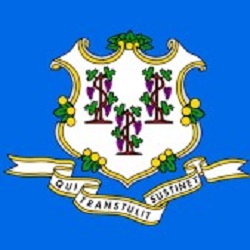 Powerful legislators want to discuss online gambling
Connecticut was not one of the states voted most likely to legalize and regulate online poker in 2018, but that may be changing.
Legislators have called for proposals to study the impact of gaming on Connecticut and the potential viability of expanding gambling to include things like sports betting. And the entirety of the state's gambling future is scheduled to be discussed at a March 8 public hearing.
Tribes: A Powerful Force in Connecticut
The small state on the eastern coast of the United States has never shied away from gambling opportunities. Legislators embraced bingo as far back as 1939, though only for charitable organizations at the time. Connecticut was one of the early adopters of a state lottery, launching theirs in 1971, and legalizing off-track betting, jai alai, and horse racing in the years that followed. Bingo was also opened to everyone.
When the Indian Regulatory Gaming Act of 1988 was passed by Congress, two major tribes in Connecticut were ready to form compacts with their state government in order to build casinos. The Mashantucket Pequot Tribe was the first do so, opening its Foxwoods Resort Casino in 1992. And just a few years later, the Mohegan Tribe opened its Mohegan Sun casino. Foxwoods then took things a step further and formed a partnership with MGM Grand to open yet another full-fledged casino/resort. All of the casinos offer everything from slot machines to table games and everything in between.
Both tribes have expressed an interest in pursuing real-money online gambling sites in the past, which would include poker and other casino games. Both already offer free-play online gambling at their resorts, and they are prepared to transition to real-money games when state legislators decide to legalize it. In fact, comments from tribal leaders date back to 2012 about their willingness to work with state legislators to legalize the games and revise their compacts.
Foxwoods has even taken things one step further of late. Just last month, Foxwoods signed a partnership deal with Pariplay to launch an interactive gaming platform. When patrons are on the property, they will be able to download the program to any mobile device and play in real-money games. At the time, a Foxwoods representative said the move was "to lay the groundwork for our entry into the USA's iGaming market."
Legislators Consider Online Gaming Legislation
According to several reports, there is an interest in various forms of gambling expansion in Connecticut.
Three lawmakers held a press conference to explain their interest in pursuing sports betting legalization in the hopes that the United States Supreme Court will rule in favor of New Jersey in the coming months, effectively allowing all states to legalize sports betting if they choose.
Online Poker Report noted that Connecticut House Speaker Joseph Aresimowicz, House Majority Leader Matthew Ritter, and Representative Joe Verrengia addressed online gambling during said press conference. Aresimowicz talked about online gambling and sports betting as ways to collect revenue that is currently going to black-market sites, and Verrengia claimed an openness to add more to the sports betting bill.
FYI … Connecticut iGaming enthusiasts. https://t.co/zcvr2Vmb0O

— PokerPlayersAlliance (@ppapoker) February 28, 2018
Among the numerous pieces of legislation proposed over the past week, one calls for proposals from "independent research and professional services" to study the impact of all current legal gambling in Connecticut. Beyond the three large casinos, this would also include charitable gambling, pari-mutuel betting, and the lottery. The firm chosen to conduct the study would also then be tasked with recommending a course of action for expanding gambling in the state. Effective expansion opportunities could include everything from daily fantasy sports, non-tribal casinos, online lottery sales, and sports betting.
This study proposal, along with other bills related to gambling, will be discussed at a public hearing to be held on March 8. If the Mashantucket and Mohegan tribes are interested in online gambling, this will be the time to address it and make the push.
Internet Gambling Currently Illegal
Connecticut has been very specific in its stance on internet poker and casino games thus far. While many states simply don't address it in their state codes whatsoever, this one does:
"The State of Connecticut and the Department of Consumer Protection do not authorize, license, permit, or regulate in any manner any internet gambling in any form."
Further, the statute reads:
"Even if a gambling website is legal in another jurisdiction, such as a foreign country or another state, it is illegal to use that site to gamble from within Connecticut."
While that may be the legal standing now, it is clear that tribes and legislators in Connecticut are giving this more than a passing second thought. They have watched New Jersey's online gambling market grow consistently, especially in the past year, and Pennsylvania legalize the games to get in on the action. They also saw that New Jersey, Delaware, and Nevada signed an agreement late last year to combine their online poker sites for better liquidity. More possibilities exist for Connecticut than ever before if they choose to go forward with legislation to that effect.
Legalize online poker in the state of Connecticut like Pennsylvania did to generate 130 million in revenue.

— Dylan DeStefano (@DeStefano1017) January 17, 2018
It will take time for a study to be assigned, completed, and examined. This would seem to rule out the chance of passing an online gambling bill in 2018, but it puts Connecticut firmly in the spotlight for 2019.
Related Articles