Connecticut Considers Online Gaming with Sports Wagering
By
February 11th, 2020 | Last updated on February 11th, 2020
Home
»
Poker News
»
Connecticut Considers Online Gaming with Sports Wagering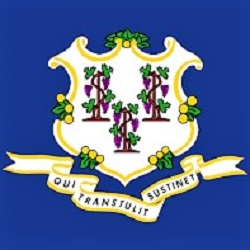 It may seem redundant, another article about Connecticut considering online gaming. And yet again, it is State Senator Catherine Osten introducing the bill to combine online gaming with online lottery ticket sales, online keno, and sports wagering.
Nevertheless, she persists.
The latest bill is Osten's annual effort to upgrade the state's gambling options, remain competitive with neighboring states, and increase revenue.
This time could be different.
New Bill This Week
Osten introduced SB.21 on Monday, February 10, 2020, just a few days after the legislative session began. The proposal is basic at this point: "an act authorizing sports wagering, online gaming, online lottery ticket sales and online keno and providing revenue to the state from such gaming."
Essentially, the bill authorizes the Mashantucket Pequot Tribe and the Mohegan Tribe of Indians of Connecticut to conduct sports wagering on Indian lands, as well as online sports betting and online casino gaming. The Connecticut Lottery Corporation will sell lottery tickets online, along with running keno games, per an agreement with the tribes. The Connecticut Lottery would also set the standards and procedures for internet gaming.
SB.21 was referred to the Joint Committee on Public Safety and Security.
Senator @CathyOsten Unveils Casino Jobs and Revenue Bill for 2020 Legislative Sessionhttps://t.co/q8uazzntHH pic.twitter.com/lkOkZN9Qpk

— CT Senate Democrats (@CTSenateDems) January 29, 2020
Online Poker Not a Priority
It is clear from Osten's new bill and previous statements about other bills that online poker and casino games are not a priority in the proposed legislation. The goal is to allow the Mashantucket Pequots and Mohegans to offer sports betting and keno online, as well as for the lottery to begin offering online ticket sales.
The tribes also want to be able to build a satellite casino in East Windsor, a smaller venue that would serve as sports betting hubs, as well as at several other tribal facilities around the state. This would be in addition to online and mobile betting.
According to The Day, the tribes are very supportive. Mohegan Chairman James Gessner was "optimistic" about discussions and said Connecticut "has waited too long to modernize our industry and be competitive with surrounding states." And Mashantucket Chairman Rodney Butler agreed, calling the expansion of gaming a key "to bring incremental jobs and revenue to the state."
Butler also added, "We're excited to bring sports betting and online gaming to all of our patrons and to further modernize our gaming landscape to the benefit of the region and the state at large."
The Chairman of the Mashantucket Pequot Tribal Nation, Rodney Butler, visited me today at the Legislative Office building to catch me up on the East Windsor Tribal Winds Casino project and the state of gaming rights in Connecticut. pic.twitter.com/yTeH2TCUNI

— Senator Saud Anwar (@SenatorAnwarCT) February 10, 2020
Though the tribes want to offer online poker and casino games, too, they seem to be pleased with expansion in general. Sports betting seems to be the primary focus.
Governor Only Min-Betting
The entire subject is more complicated for Governor Ned Lamont.
A quick look at his budget recommendations as laid out in SB.8 allows for online lottery ticket sales and nothing else. Lamont is not ready to commit to any gambling expansion via the tribes.
Some believe his fear of an exclusive sports betting and online gambling deal with the Connecticut tribes will spur a massive and complicated lawsuit from MGM Resorts. And there is a basis for that fear.
In August of last year, MGM did, in fact, file a federal lawsuit in the US District Court against the US Department of the Interior for approving a new casino to be built in East Windsor. The project was to be a joint venture between the Mashantucket and Mohegan tribes. But MGM opposed the project, as well as online gambling and sports betting conducted solely by the tribes. The casino conglomerate wanted to build a casino in Connecticut but had been shut out due to tribal gaming exclusivity agreements.
It's always been my intention to develop a comprehensive gaming platform that not only strengthened CT's gaming industry but protected it from litigation. We remain committed to these objectives and look forward to working toward a solution that moves CT forward w the legislature

— Governor Ned Lamont (@GovNedLamont) August 7, 2019
Lamont does not want to take on MGM. But his unwillingness to support the Connecticut tribes is not sitting well, either.
Hope Springs Eternal
Tribal leaders continue to give Lamont the benefit of the doubt for ongoing negotiations, but it was Lamont who shut down talks last year for the same reasons.
At this point, Connecticut lawmakers face the core legislative decisions regarding the authorization of the new casino, sports betting, online lottery games, online keno, and internet gaming. The lack of support from Lamont makes it all the more difficult.
Osten stands firm in her belief that the tribes should be able to offer a much wider variety of gambling options. The new bill in 2020 marks the third year in a row that she has introduced such a proposal.
The Day – How about a bipartisan effort to make MGM's sports betting ramblings moot? – News from southeastern Connecticut https://t.co/qUO51657pw

— Cathy Osten (@CathyOsten) February 5, 2020
Related Articles