China to Ban All Poker Games and Apps
By
April 26th, 2018 | Last updated on October 23rd, 2018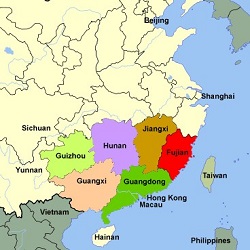 Is Hainan still a safe space for poker?
Poker players in America have no trouble remembering Black Friday. That dreaded April day in 2011 when the most popular poker sites were seized by the United States government is etched in their minds.
Imagine that event with a twist. Instead of real-money poker on four major sites, it was all poker – even play-money poker – on every possible site. Imagine live poker was also removed from the scenario. And add to it that the game of poker could not even be discussed on social media.
That is what China is facing this week.
The Chinese crackdown on poker is a multi-faceted, invasive, and inclusive ban on all things poker, courtesy of the Chinese government.
Yeah, that came as such a huge surprise after the raids at a poker event a few years ago and Facebook being locked in China etc. #sarcasm

— Christian Zetzsche (@zedmaster84) April 25, 2018
Sweeping Ban on Hold'em
Most poker in China has been via the underground scene. Players have occasionally come up for air and found a legal poker tournament or two, they were mostly relegated to playing on the down-low or on free-play poker apps.
Macau has been the exception, where all types of gambling thrive in a place that claims to be the Las Vegas of the East. There have even been rumblings of legalizing poker in all forms on Hainan Island to attract tourists. Hainan has been hosting some live tournaments in the past several years for organizers like the World Poker Tour.
But the mainland is known for its tough stance on all forms of gambling. And the new ban takes it further than most ever anticipated.
Texas Hold'em in all forms will be banned. While the official wording of the new restrictions is not available but will be published in short order, Inside Asian Gaming reported that Chinese media informed of the expansive ban. All apps offering any form of social poker must be removed from app stores by June 1, and social media channels are now banned from promoting or discussing any form of Texas Hold'em and associated products.
No more Poker in China, drastic actions being taken by government… bad news for any companies w/ exposure to social poker market in China which had become massive in recent years https://t.co/JRzd6I3aNE

— Adam Krejcik (@akrejcik) April 23, 2018
Poker, which was once recognized by the Chinese government as a competitive sport, is no longer classified as such.
Fallout Begins
Boyaa Interactive, which runs a poker tour and an online app, saw its Hong Kong stock fall drastically with the news, falling from 3.14 on April 19 to 3.02 in just a few days, nearly hitting its all-time low.
Tencent, which hosts the World Series of Poker app and is the developer of WeChat, one of the social media sites to be impacted greatly by the ban, took a market hit as well. Last week, the stock sat at 406.0 but is now at 378.0 after a consistent drop since the news broke.
Ourgame, which has owned and operated the World Poker Tour since June 2015, had hit 1.61 but dropped to 1.43 in the past several days, closing in on its 52-week low of 1.40. It also posted a statement on its website that it will be examining its poker offerings in light of the new regulations.
Many companies put faith and resources in the notion that the Chinese market would be the next setting for a poker boom. Interest in the game has continued to increase in spite of the limited options for players, and poker operators of all stripes hoped that China was a prime market. But the Chinese government was clearly not on board.
It is unclear the extent to which this will affect the World Poker Tour's plans in China or the anticipated creation of a poker sanctuary on Hainan.
Deeper Effects
As it turns out, the consequences for Chinese poker players is even more serious than indicated on the surface. Poker News Report revealed that most internet gambling is done illegally via an "agent system" that works through the play-money games. Players register with unofficial agents and join a club, which designates certain tables on play-money poker apps. Real buy-ins are paid to the agents, who distributes them based on the results of club games on the free-play apps.
This has been a way to circumvent the strict Chinese rules, as well as the keen oversight of financial institutions that monitor online transactions. While some players use cryptocurrency or VPNs to play poker online, the agent system is reported to be a booming business.
With the shutdown of play-money apps and sites, however, even the agent system will be out of business. There are few ways to imagine the continuation of online poker beyond the new ban.
The Real Story behind the Chinese Poker App Ban – https://t.co/WEIn3dJxOP pic.twitter.com/PMZqyNwORz

— Poker News Report (@PokerNewsReport) April 25, 2018
Related Articles