Casinos and Card Rooms Walk Fine Line of Reopening for Poker
By
May 22nd, 2020 | Last updated on May 22nd, 2020
Home
»
Poker News
»
Casinos and Card Rooms Walk Fine Line of Reopening for Poker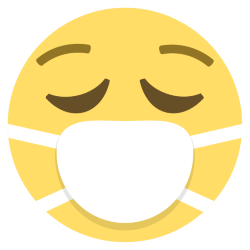 The middle of May signaled a milestone. Almost every non-essential business across the United States had been shut down since mid-March. As that milestone approached, businesses began to consider options regarding reopening. Governors of each state set differing timelines for reopening.
Almost all of them, however, put casinos and card rooms low on their lists of priorities.
The reopening process for casinos has been confusing and scattered. While many casinos are using similar guidelines – turning off every other slot machine, limiting table game players, extensive cleaning and disinfecting protocols – the timelines have been random. Some are also implementing other details, such as temperature checks, names for contact tracing, and capacity limitations.
@SHRTampa is taking high tech measures to ensure employees and guests are safe by checking everyone who enters for fever with thermal cameras. pic.twitter.com/IWdkXOKvyU

— Luis Santana (@LuisSantana) May 21, 2020
Some casinos even decided not to open their poker rooms yet, as those games seem to require more consideration. As many players have expressed their dismay with four-handed play that most originally proposed, casinos are beginning to capitulate and allow more players at each table.
Other casinos installed clear barriers between players, which is likely effective but looks…um…different. As players oppose those barriers, poker room managers may remove those, too.
Live poker is coming back to Texas and @texascardhouse #TCHLiVE is the first poker stream to come back on the air. Check out tonight's show a match the stack No Limit cash game starting in about 25 minutes. https://t.co/43L7PlhHSd

— Bart Hanson (@BartHanson) May 21, 2020
Let's take a look at the progress, or lack thereof, so far.
Confusion in California
Since the coronavirus pandemic hit California especially hard, the governor took a tough stance on quarantines and now the reopening process. Governor Gavin Newsom originally issued a very slow reopening plan with four phases and time to evaluate progress between them. He required businesses to provide personal protective equipment (PPE) to employees, and they must adhere to a strict testing and tracing system.
That didn't last long. Cities, towns, and residents didn't want to wait one more day to open up to crowded restaurants and nail salons.
Newsom held on to strict guidelines for large cities and those with significant COVID-19 outbreaks over the past two months, but he allowed some areas to fend for themselves at their insistence.
By May 21, at least 39 counties in California filed documentation proving that they met Newsom's criteria for reopening. The list included San Diego and Sacramento.
.@MorongoCasino, @Spotlight29, and @TRCasino will open their doors again for guests May 22 with modifications in place to address the coronavirus pandemic. Details: https://t.co/vYFhoGDlcO #coronavirus #pandemic #TortoiseRockCasino #morongo #Spotlight29Casino

— Palm Springs Life (@palmspringslife) May 19, 2020
Casinos and card rooms were a part of the third phase of reopenings, but tribal casinos claimed exemptions from state guidelines and simply went to local officials for permissions. Newsom urged them to wait, but many chose not to do so, wanting instead to reopen for the Memorial Day holiday weekend. Morongo Casino, Spotlight 29 Casino, and Tortoise Rock Casino are three of the establishments reopening today. Others, like San Manuel Casino, are choosing to wait.
Tough Lesson for Towers Casino
Despite the seemingly chaotic reopenings of California card rooms, there is still an authorization process. A casino or card room – with the exception of those on tribal lands – cannot simply open its doors without official approval of some kind.
Towers Casino in Grass Valley learned that the hard way.
Well, so much for being first poker room in California to open — hearing report from multiple sources that Towers Casino cardroom was raided by DOJ this evening for opening ahead of state directives https://t.co/WPxFEsLMBj

— Dan Ross (@HoldemMedia_Dan) May 20, 2020
After 62 days of closure, Towers Casino management opened "following the strictest environmental health guidelines to ensure the safety and welfare of our employees and patrons." The card room, located in Nevada County, California, about an hour from Sacramento, claimed it would be rigorously disinfecting and sanitizing cards and chips "before and after each usage," limiting patronage, enforcing social distancing at the tables, and requiring masks or shields required for all staff and patrons.
Pictures on the card room's Facebook page told a different story, though. While players seemed to all be wearing masks, some were simply bandannas – even the dealer had only a bandanna, not a medical mask. The dealer did not wear gloves. And there was no social distancing at the poker tables in the photo, as they seemed to be playing eight-handed or nine-handed. Pictures showed no hand sanitizer on the tables, either.
That didn't last long.
The California Department of Justice raided the establishment this week, just one day after it officially reopened. The agents with police vests told the guests to stop the poker games and leave. According to the Sacramento Bee, an agent explained, "It won't be a permanent closure. This is what's called an emergency closure."
Towers owner Jamey Robinson voiced her opposition and claimed a violation of her constitutional rights, all while not wearing a mask. She noted that the Grass Valley Police Department previously ordered her to close, but, "I denied them," she said. "That was it." She also seemed to claim that attending an online seminar about business reopenings gave her permission to reopen.
The beginning of the shutdownPlease share

Posted by Brandt Jeffrey on Tuesday, May 19, 2020
Nope.
Towers is now closed again until the state and county give an official stamp of approval for reopening.
Precautions in Other States
A number of card rooms and casinos were quick to claim reopening dates earlier in May, but few of them actually reopened on those dates.
The Derby Lane poker room in Florida was going to be the first to open on May 8…but days before that came to fruition, they changed the plan.
We will not be opening to the public as planned. Please see our statement below. pic.twitter.com/ScYpkSEc2X

— DerbyLanePoker (@DerbyLane_Poker) May 6, 2020
Finally, though, Derby Lane did open its poker room this week. The property was restricted to 50% of its normal capacity. The poker room only opened 26 of its 52 poker tables and set a limit of six players to a table. They prepared with plexiglass barriers, social distance markings, and PPE for staff members.
Check out our brand new sanitizer Dealer Button!
We are back and ready for you from 10am to 10pm daily!

If you are showing any symptoms of Covid-19, please be courteous and stay home. pic.twitter.com/8JbJ7oUi90

— DerbyLanePoker (@DerbyLane_Poker) May 20, 2020
Elsewhere in Florida, card rooms opened to much fanfare. The Seminole Hard Rock Tampa opened its poker room this week, also with barriers and six-handed tables. They found 20 tables of players ready to get back to action on the first night.
Good morning Tampa! Poker is back and you showed your support! It didn't take long before we had 20 tables of action packed 6 handed poker last night! Special thank you to the staff on a job well done as we returned to the felt! Don't forget you can call ahead at 813-627-6650. pic.twitter.com/nQ4bISLxp9

— SHRT Poker (@SHRTPoker) May 22, 2020
Casinos have also opened in states from Arkansas to Washington, Louisiana to South Dakota. The vast majority of open properties are tribally-owned, likely due to their ability to open without approval from their state governments.
Pokerless in Pennsylvania
Pennsylvania, on the other hand, is not even considering the return of live poker at this point.
The Pennsylvania Gaming Control Board released special casino guidelines this week in the hopes of casinos completing sufficient preparations before eventually welcoming customers back. They just can't play any poker.
The ten-page document outlines the minimum requirements for casinos, including naming a Pandemic Safety Officer to correspond with the PGCB, requiring every patron to wear a mask properly, and banning hats. Employees must submit to temperature checks each time they enter the facility, wear masks, and stagger breaks to avoid congregating.
Casinos must separate slot machines with plexiglass barriers, disable some machines and remove their chairs, and provide sanitizing wipes for all slot players. As for table games, players must keep a distance from each other, no one may congregate behind the tables, and all card shoes, dice, and equipment must be sanitized regularly. Chips will be cleaned on a daily basis.
The guidelines are some of the most specific anywhere in the country.However, even with all of those detailed rules, the PGCB is not yet ready to allow for any live poker:
"Poker rooms are not authorized to operate due to players handling cards and chips. Poker room operations will be reexamined based upon changing CDC and PA DOH guidance."
Ouch.
There will be no poker when Pennsylvania casinos reopen https://t.co/qefJ39lwTX via @phillyinquirer

— Kevin Mathers (@Kevmath) May 21, 2020
Fluid Situation
Everything is in flux. If a COVID-19 outbreak develops in any city, especially in or around a casino, officials will likely shut it down immediately. However, it can take several weeks to see people who contract the virus to show symptoms.
Meanwhile, the American Gaming Association is tracking the status of every casino – commercial and tribal – in the United States, all 989 of them. A map and list show all properties and their current status. As of May 22, there were 162 casinos open and 827 still closed.
This AGA tool will tell the tale over time, as the coronavirus story continues to play out.
"Our tracker makes clear that reopening is a jurisdiction-by-jurisdiction decision, and each property will have a tailored approach to ensure health and safety" – @caseyclarkdc. Learn more about the AGA's casino reopening tracker in @CDCNewswire. https://t.co/ZORu7J3wck

— American Gaming Association (@AmericanGaming) May 22, 2020
Related Articles