California Card Rooms Under Scrutiny, Tribes Threaten Lawsuit
By
November 5th, 2018 | Last updated on November 5th, 2018
Home
»
Poker News
»
California Card Rooms Under Scrutiny, Tribes Threaten Lawsuit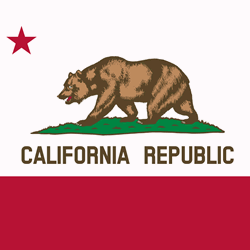 California may not have made any recent progress regarding the legalization of online poker, but the state remains one of the most popular for poker players. There are currently more than 150 card rooms in the state, ranging from small rooms to large facilities dedicated primarily to poker, as well as Native American casinos throughout the state that include card rooms as prominent parts of their gaming floors.
Poker games remain popular and safe, free from any controversy or legal concerns. But other games offered at those same card rooms, including blackjack and pai gow poker, are currently under a microscope due to concerns from California tribal leaders.
While the California Bureau of Gambling Control vowed to look into the offering of banked and percentage-based table games, the tribes are not confident in the promises and threatened to sue. And card rooms have expressed concern about the potential loss of games and subsequent revenue, and some may choose to fight the move.
There is great potential for the California gambling scene to get more complicated…and ugly.
Problems Building for Many Months
Native American tribes in California have been concerned about the offerings in non-tribal card rooms in the state for years, and leaders expressed a growing anger about it during February meeting of California Nations Indian Gaming Association (CNIGA) in February 2018.
According to Online Poker Report, Rincon Band of Luiseno Indians Chairman Bo Mazzetti threatened a lawsuit at that meeting, citing too many years of card rooms operating games they deem to be illegal. Mazzetti blamed the California Gambling Control Commission and its Bureau of Gambling Control for not taking significant action. "It's time to quit messing around with these guys," he said. "Tribes need to get together, file a lawsuit, and be done with it."
Tribes Take Shots At California Cardrooms, Regulators At Conference About Sports Betting, Expanded Gaminghttps://t.co/3Wqh6lyUZz pic.twitter.com/pULjjmJqEb

— CNIGA (@CNIGA) March 30, 2018
Bottom Line
One core of the issue is the use of third-party proposition players, sometimes abbreviated as TPPPs, used to fill spots in high-stakes table games in card rooms. This makes it easier for games like blackjack, baccarat, and pai gow poker to be played per the rules established by California for the card rooms as player-banked games instead of house-banked. Only tribal casinos can offer house-banked games in the traditional manner, with the dealer as the bank. Card rooms must put players in the position of the dealer, and in order to fill those spots, TPPPs are sometimes used.
Secondly, tribes assert that many card rooms do not enforce the rotation rules, which require the bank to be rotated around the table. This allows TPPPs to serve as the bank and players to stay in the game longer without assuming banking responsibilities.
Tribal leaders have long called for these forms of skirting the rules to be stopped, as it violates parts of their compacts with the state that gives tribal casinos the exclusive right to offer banked and percentage card games like traditional blackjack. While this wasn't a part of the initial compacts, tribal rights were solidified by a ballot measure in the 2000 election.
Tribes have been asking for their compacts to be enforced and have met with favorable responses by everyone from members of the Bureau of Gambling Control to California Governor Jerry Brown. However, a lack of action and consequences for the card rooms have prompted tribes to instruct their attorneys to pursue legal action.
Gaming Regulator Guarantees Action
In order to prevent legal action, the California Bureau of Gambling Control vowed to take action. Per Director Stephanie Shimazu in a September memo, the bureau "plans to rescind game rules approvals for games too similar to 21/blackjack that are prohibited by state law." And more immediately, she said, "We will notify cardrooms and defer enforcement for a specified period of time to enable cardrooms to prepare for this action."
The new regulatory enforcement will affect the 74 card rooms operating in California. But the Native American tribes overseeing the 63 tribal casinos in the state are hesitant to believe action will be taken.
According to CDC Gaming Reports, CNIGA Chairman Steve Stallings claims the move from Shimazu is merely a "delaying tactic." And he added, "At this point, we're suing."
California gambling regulators pledge crackdown on card rooms, but tribes remain angryhttps://t.co/dLjXMOhIHJ @CDCNewswire@DavePalermo4 pic.twitter.com/RfRjefpyQ1

— Howard Stutz (@howardstutz) October 29, 2018
Card Rooms Fighting Back
Card room operators have been relatively quiet on the issue, perhaps hoping that no official action would be taken. However, in light of Shimazu's memo in September, they are speaking up. They are calling for more industry input and perhaps some from the public as well, as the proposed changes will "require cardrooms to significantly adjust operations."
The primary concern of the card rooms is the inevitable reduction of revenue, which operators claim will lead to immediate cuts of approximately 25% of staff, which would then impact the amount of taxes paid to municipalities and the state.
Potential Impacts
Poker players who live in California or visit to play poker in the card rooms will likely see little change in the availability of poker games. Poker is a fairly self-sufficient game that will remain technically unaffected by any lawsuits or regulatory changes regarding TPPPs or player-backed games.
However, potential problems could impact the industry as a whole in California.
If tribes win the battle, card rooms may have to lay off employees, cut back on establishment offerings like restaurants and other amenities, or reduce hours of operation. This could indirectly impact poker players, especially if some card rooms decide to close altogether.
If card rooms win the battle, it may instigate a war. Native American tribes have a great deal of power in California politics, as they have shown in their ability to stop the state from legalizing online poker without meeting the demands of the tribes. For more than a decade, various pieces of online poker legislation have been defeated because the tribes have not been satisfied that their interests were being protected. If they feel that the state is allowing card rooms to harm their revenue and livelihoods, lawsuits will become more than just a threat.
In addition, any desire that California legislators may have to legalize sports betting will also meet with barriers, as the tribes will have no reason to even discuss expanding gambling in the state, something they have long opposed anyway.
The next move could come from the tribes in the form of a lawsuit or the state in the form of a serious crackdown on card room operations. That move – and the results of it – remain to be seen.
Related Articles