Bot Bans Continue as PartyPoker Implements FairPlay Changes
By
August 13th, 2019 | Last updated on August 13th, 2019
Home
»
Poker News
»
Bot Bans Continue as PartyPoker Implements FairPlay Changes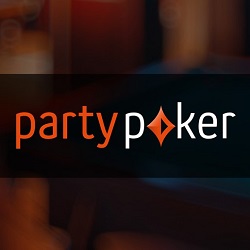 There have been so many changes at PartyPoker that it can be difficult to keep up.
Last time we checked in, which was at the end of June, there had been software updates and some changes toward what would be deemed the #FairPlay initiative. HUDs and bots were banned, fixed buy-ins were on the way, and high-stakes players were looking at seeing their online screennames removed in favor of their real names.
Some of the changes were controversial, like the alias removal, and others were welcomed, like the banning of bot accounts.
More has happened since then, so let's get caught up.
More Banning of the Bots
Since the Poker Fraud Team has been at work to detect online poker bots at the end of 2018, PartyPoker has been transparent about the actions taken as a result of the investigations.
The team monitors all play for potentially fraudulent accounts at all times, but players can also send tips and report suspicious activity to reports@partypoker.com to prompt the team to launch an investigation.
The last few months have seen substantial activity:
–March 2019:  277 accounts banned, nearly $735K refunded

–April 2019:  94 accounts banned, more than $150K refunded

–May 2019:  42 accounts banned, more than $50K refunded
Just got a @partypoker newsletter and noticed this important nugget.

I know the "bots" issue has been in the news a lot lately, and it's critical that the community sees operators working hard to combat them. Transparency like this is a very good thing.

Still, just frightening. pic.twitter.com/KHpZJjgJ9L

— Robbie Strazynski (@cardplayerlife) June 20, 2019
The numbers from June were revealed in July. The report confirmed that another 67 fraudulent bot accounts were banned in June. Of that number, there were 63 accounts banned on the dot-com site and four on the dot-eu site.
As for monies that were confiscated for distribution to victimized players, there was $24,257 seized from those bot accounts on the dot-com side and €8,888 from dot-eu.
The July numbers had not been released as of August 13.
#FairPlay Explanations
With so many changes having taken place in the past several months and more planned throughout the summer, Rob Yong of PartyPoker took to the site's blog to clarify the goals and reasons for changes.
Tried @partypoker For 3 days, my feedback:
– #FairPlay is real. Now grinders have to pay attention to take notes, Instead of playing ton of tables using a HUD that kills the game
– Skill really maters now
– Apps (PC 7/10, Android 9/10)

Today, I Moved most of my bankroll to party pic.twitter.com/KfTCelyy3k

— Anubis (@SuitGuy25) July 19, 2019
Regarding HUDs (Heads-Up Displays), Yong said he banned them to prohibit professional players from downloading other players' hand histories into databases that analyzed the play. It gave those players with the time and tools a distinct advantage over recreational and non-pro players.
All existing players on PartyPoker were asked to select a new screen name at some point, and Yong explained that the purpose was to prohibit people who already downloaded hand histories into HUDs from using them to track those players' current play. New aliases would render that old information useless.
Since one of the changes to PartyPoker via the new software upgrade was the elimination of downloadable hand histories, Yong explained that players could still use MyGame. This was an in-site tool to allow players to review their own hands and results, even compiling states to help them improve their own play.
Yong also explained that some of the changes were made before telling all players because those who used information to cheat or obtain an unfair advantage might have been able to find a way around the changes if given the opportunity. But going forward, Yong promised to be open and transparent with major changes.
More #FairPlay
In mid-July, Yong spoke to Poker Industry PRO to offer more details of the overall initiative that he dubbed #FairPlay.
He explained that it is more of an organization, and he has a vision for it. "I founded FairPlay to encourage online poker sites, live poker tours, and casino card rooms to collaborate by sharing information on customers that they have caught cheating. For example, using bots, collusion, multi-accounting, or ghosting," Yong said.
As the owner of Dusk Till Dawn cardroom in the UK, Yong puts that casino and PartyPoker into the FairPlay initiative and hopes that others will join. While he realizes that data privacy rules may get in the way of maintaining a global blacklist, he plans to continue pushing the narrative.
Cash Game Decision Times
Another change implemented recently is the time that players are allotted to make decisions in online poker cash games. PartyPoker started the new time limits with all updates from June 28 forward.
While FastForward tables continue to be the go-to option for players wanting turbo play, Yong wanted all cash games to offer a bit more action. The changes are as follows:
NLHE games:  15 seconds preflop (unchanged), 15 seconds post-flop (reduced from 20)

PLO games:  15 seconds preflop (reduced from 25), 20 seconds post-flop (reduced from 25)
There should be an improved time bank system rolled out in the coming months as well.
Input Wanted
As Yong continues to spearhead #FairPlay, he wants more feedback from players. And with a newly-revived Twitter account, he now has a platform to interact with players and gather input via polls.
Mon 17th June @partypoker bans HUDS, stops downloading of hand histories + all players choose new alias https://t.co/L5WbWApmaa Are you;

— Rob Yong (@rob_yong_) June 16, 2019
Yong's plan is to attract 100K followers (currently sits at 20.1K) to obtain better sample sizes in the polls, but they are already garnering a significant number of votes. Even so, to get to the 100K mark on Twitter, Yong pledged to personally donate $100K to REG (Raising for Effective Giving) when he achieves the goal.
Until then, everyone who follows him and then retweets the tweet below will be in the running to win one of ten seats to any PartyPoker LIVE MILLIONS event worth $10,300 each. The drawing will be random when his Twitter account reaches 100K followers.
Twitter Polls are gr8 for opinions on @partypoker but need larger samples – so I will give 10 x $10,300 MILLIONS Seats [random draw & any stop] AND also donate $100,000 to @REGcharity on reaching 100K followers 💪 https://t.co/e9Mi1bySQq must RT & follow to be in draw

— Rob Yong (@rob_yong_) July 10, 2019
Related Articles