Americas Cardroom Prepares for Summer $5M Venom
By
April 25th, 2019 | Last updated on May 15th, 2019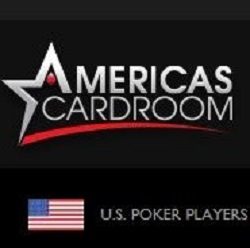 The Venom is a tournament on Americas Cardroom, and it has undergone changes and reinventions. The latest iteration of Venom, however, might be the biggest one to date.
It was officially announced in January, but the tournament doesn't take place until July. The reason for the long preparation period is to give players the chance to earn their seats through numerous satellites and qualifiers in the months leading up to the Venom.
With a $5 million guarantee on the prize pool, Americas Cardroom is hoping to not only meet that number but surpass it. Either way, it will become the largest online poker tournament ever offered by an offshore-based US-facing poker site. The hope is to show that the US online poker market remains strong, and sites like ACR can be trusted to not only be honest operators but offer tournaments that most Americans haven't seen in years.
Venom Details
The Venom is a $2,650 buy-in No Limit Hold'em online poker tournament with two starting flights and a $5 million prize pool guarantee. Of that amount, $1 million will be guaranteed to the eventual winner.
As for the schedule, this is how ACR lists it:
Tuesday, July 16 at 1pm:  Day 1A plays for 12 hours

Sunday, July 21 at 1pm:  Day 1B plays for 12 hours

Monday, July 22 at 1pm:  Day 2 plays for 12 hours or to the final 8 players

Tuesday, July 23 at 1pm:  Day 3 plays to the final table, if necessary

Wednesday, July 24 at 5pm:  Day 4 plays to victory
All times listed are Eastern.
Ways to Win Cheap Seats
One of the most popular ways to win a seat into the Venom is to start in the Step tournaments. Entry to Step 1 is free, players have a chance to freeroll their way into the July event.
Players can start at any step to skip the freeroll part and get in on Step 2 for $6.61 or Step 3 for $16.51, and so on through to Step 6 for $630.01. The stages are as follows:
–Step 1:  $0 buy-in, 6 daily freerolls, 113 total seats to Step 2 guaranteed in each

–Step 2:  $6.61 buy-in, runs at 50 players, 25 seats guaranteed to Step 3 in each

–Step 3:  $15.51 buy-in, runs at 40 players, 15 seats guaranteed to Step 4 in each

–Step 4:  $55.01 buy-in, runs at 25 players, 6 seats guaranteed to Step 5 in each

–Step 5:  $215.01 buy-in, runs at 15 players, 5 seats guaranteed to Step 6 in each

–Step 6:  $630.01 buy-in, runs at 5 players, 1 seat guaranteed in each to $2,650 buy-in Venom
The Step 6 can be run by player demand, but there are also some scheduled events with extra seats. Every Sunday at 4pm ET, a Step 6 qualifier will run with 3 seats guaranteed.
There is also a new way to get to Step 6, which is a $215.01 buy-in every Sunday. It requires four players to start and guarantees to award one seat to Step 6.
Multiple satellites run every day of the week as well, with daily ones starting at $22, a Wednesday satellites for $11, three Thursday opportunities as low as $4.40, and several Sunday satellites. Each one of them guarantees seats to the Venom.
Cannuli to Prove Himself Thrice
Americas Cardroom Pro Thomas Cannuli has proven himself in live poker, most prominently when he final tabled the World Series of Poker Main Event in 2015. But online poker has always been his forte, as he went on to win a WSOP bracelet event online in 2017. Since then, he has been serving as an ACR ambassador and focusing on his online game.
Cannuli has challenged himself to win his way into the Venom in a unique way…and three times.
He will be starting with no money in his online poker account, which means he can only play Step tournaments to get started. He cannot play in non-step freerolls, as every move he makes must be connected to the Venom.
Ultimately, his goal is to win three Venom seats.
Starting the Cannuli Challenge! Here we go https://t.co/S8zEzVSmmg pic.twitter.com/Ic9TBuCaZ9

— Tom Cannuli (@tomcannuli) April 14, 2019
Related Articles