Americas Cardroom Begins Multi-Phase Poker Software Upgrade
By
May 22nd, 2019 | Last updated on May 22nd, 2019
Home
»
Poker News
»
Americas Cardroom Begins Multi-Phase Poker Software Upgrade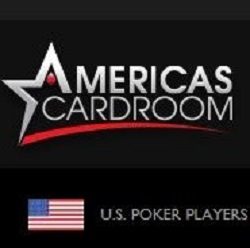 The Winning Poker Network has been planning a significant software upgrade for its overall poker client for some time, and the implementation phase has finally begun.
WPN actually began releasing a public beta version of its new client in April. It was a play-money version of the software, but it was available for anyone who wanted to download and try it. With feedback and experimentation, the WPN crew felt ready to roll out the final product, starting on Monday, May 20.
Updates on the progress of the software upgrade have been provided very regularly by Americas Cardroom on social media and its website.
The site and network recently began a newer, more transparent way of doing business, as CEO Phil Nagy took a public stance on bots, began leading a crackdown on those bots, reimbursing players, and speaking with players about ways to improve the site as well as its relationships with customers. That process has experienced some bumps along the way, but the effort has been significant.
As WPN now upgrades its software, the transparency policy is more apparent than ever.
The new poker software is here! Double click on your ACR icon and you will be able to get the update in your computer. Also please remember that the client is MAC friendly and that you can now access it from your mobile device by going to https://t.co/EDP1BtFhjo pic.twitter.com/DfNSxQJRFH

— Americas Cardroom (@ACR_POKER) May 21, 2019
May 20 Forward
All sites on the Winning Poker Network, of which Americas Cardroom is the most popular, will be undergoing the update. It will be rolled out as a multi-phase launch so as not to disrupt poker action any more than necessary.
Players were informed that the launch would begin on Monday, May 20. The length of the entire upgrade process is currently not known.
One of the most important notifications to players was that they take special care to know their online poker account login and password before the process began. One of the parts of the software that they knew would be affected would be the "remember password" function, so players would need to know their login information. At the very least, players needed to know what email is connected to the account so they can retrieve the password in that fashion.
It was also known that the online sportsbook and casino would not be available for a period of time.
We're excited to bring you a newer and better version of our poker software. We are currently experiencing some technical difficulties and are working around the clock to fix them and resume game play. We will provide status updates every 3 hours. pic.twitter.com/1itE934FPX

— Americas Cardroom (@ACR_POKER) May 21, 2019
Current Affected Services
As of May 22, the page listing affected services provided details of problems that players might see or experience when logging on. Those included:
–Balances:  Could take up to 10 or 15 seconds for a cashier balance to appear.

–VIP Program points:  Players may be unable to see points accumulated via the rewards program, but all points will be awarded and updated when the process is complete.

–Sports and casino balances:  Account balances from casino and sports betting will be transferred temporarily to poker accounts.

–Tournament registration:  Players who pre-registered for a tournament or won a registration via satellite will receive corresponding tickets and must re-register.

–Missing tournaments: Some regularly-scheduled tournaments may disappear temporarily.

–Leaderboards:  Points on Beast and Sit & Crush leaderboards will be unavailable but still tabulating.
There are some processes completely unavailable during the first days of the upgrade process, including player-to-player transfers, new player sign-ups, 7-Day No-Rathole tables, and withdrawals from the cashier page. Deposits were also unavailable, but that was fixed in the past day.
Update: The Sign Up and the Cashier section (available just for deposits) has been fixed, keep in mind that the Withdrawal option is going to be fix soon as possible. We appreciate your patience and apologize for all the inconveniences. pic.twitter.com/58MONwwnkj

— Americas Cardroom (@ACR_POKER) May 22, 2019
In addition, player notes from the old client have been erased. It appears there is no way to transfer those to the new client. "We sincerely apologize for any inconvenience this may cause."
Players are encouraged to submit any and all issues via the online feedback form. Since bugs and glitches can occur in any major upgrade and client transfer, Americas Cardroom wants to be aware of everything so they can fix it immediately.
During the multi-phase launch of our new software, some services within the poker client may be temporarily unavailable.

To see the full list go here: https://t.co/hMvRuU1Tq2 pic.twitter.com/6SIUZpKanK

— Americas Cardroom (@ACR_POKER) May 18, 2019
Related Articles