888poker Prepares for Live and Online Series in 2020
By
January 20th, 2020 | Last updated on January 21st, 2020
Home
»
Poker News
»
888poker Prepares for Live and Online Series in 2020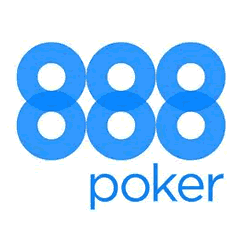 Several announcements in the past several weeks indicate that 888poker is prepared to bring live and online events to its players in 2020.
One point of importance before getting into the tours is that 888poker will, again, sponsor the 2020 World Series of Poker.
Of course, this means that 888poker will be offering online satellites to the WSOP. In addition, though, the company will also award 2020 WSOP Main Event seats worth $10K – along with travel and accommodations in a prize package – to the winners of 888poker LIVE Main Event tournaments as a part of the traveling festivals this spring.
The other announcements pertain to live and online tournament series.
888poker LIVE Starts in Madrid
The first stop for 888poker in 2020 is in Madrid, Spain. The festival kicks off on January 23 and runs through February 3 at the Casino Gran Via. This is the first time in Madrid for the tour.
There is a €1 million guarantee on the festival as a whole.
The first event will be aptly named the Opening Event, a €220 buy-in NLHE tournament with two reentries allowed, four starting flights, and a €100K guarantee on the prize pool. And the Main Event will be an €888 buy-in affair, complete with three regular starting flights and one turbo flight, unlimited reentries, and an €800K guarantee. That event kicks off on January 30 and runs through the final table set for February 3.
There's still time to join the #Team888 crew in Madrid 💃 (and brush up on your Spanish) for our first-ever stop in Spain's capital city kicking off the #888pokerLIVE season! Join us! 🤸

More info here: https://t.co/iiB0oigmzf pic.twitter.com/XsvaNftAMH

— 888poker (@888poker) January 10, 2020
As for other stops for 888poker LIVE on the schedule so far, they are:
–February 5-9: 888poker LIVE London Weekend at Aspers Casino in Stratford, UK

–March 23-29: 888poker LIVE Bucharest at Intercontinental Hotel in Romania

–May 14-25: 888poker LIVE Barcelona at Casino Barcelona in Spain

–August 6-14: 888poker LIVE Sochi at Casino Sochi in Russia

–September 1-7: 888poker LIVE Tallinn in Estonia

–October (dates TBD): 888poker-sponsored Battle of Malta

–November 16-29: 888poker LIVE London at Aspers Casino in Stratford, UK
888poker LIVE is also partnering with CNP (Circuito Nacional de Poker) in Spain throughout 2020, and it will hit these cities:
–February 17-23: Valencia at Casino CIRCA

–April 20-26: Malaga at Casino Torrequebrada

–June 15-21: Sevilla at Casino Admiral

–September 7-13: Alicante at Casino Mediterraneo

–November 13-23: Madrid at Casino Gran Madrid
888poker Readies XL Blizzard for February
Players in various parts of the world will also be looking for great online tournament series in 2020, and 888poker will be ready with the XL Blizzard in early February. The series will run February 6-16 with 34 tournaments and more than $1.4 million in guarantees. Buy-ins will range from $5.50 up to $320.
The series will culminate in the Main Event, which will require a $250 buy-in but offer a $500K guarantee and three reentries allowed. There will be many satellites running for players to win discounted seats.
The full schedule is as follows, consisting of all No Limit Hold'em tournaments:
Thursday, February 6

–Event 1: $109 Opening Event ($50K GTD)

–Event 2: $16.50 Mini Opening Event ($20K GTD)

–Event 3: $55 Late Opening Event ($20K GTD)

Friday, February 7

–Event 4: $55 Progressive Knockout ($30K GTD)

–Event 5: $22 Mini PKO ($20K GTD)

–Event 6: $33 Late PKO ($10K GTD)

Saturday, February 8

–Event 7: $109 8-Max ($30K GTD)

–Event 8: $8.80 Mini 8-Max ($10K GTD)

–Event 9: $55 Late 8-Max ($15K GTD)

Sunday, February 9

–Event 10: $160 Tune Up ($100K GTD)

–Event 11: $16.50 Mini Tune Up ($50K GTD)

–Event 12: $5.50 Micro Tune Up ($10K GTD)

–Event 13: $55 Late Tune Up ($20K GTD)

Monday, February 10

–Event 14: $33 Rebuy & Add-on ($20K GTD)

–Event 15: $5.50 Mini R&A ($10K GTD)

–Event 16: $16.50 Late R&A ($15K GTD)

Tuesday, February 11

–Event 17: $320 High Roller ($100K GTD)

–Event 18: $55 Mini High Roller ($30K GTD)

–Event 19: $109 Late High Roller ($20K GTD)

Wednesday, February 12

–Event 20: $109 PKO ($50K GTD)

–Event 21: $16.50 Mini PKO ($20K GTD)

–Event 22: $33 Late PKO ($10K GTD)

Thursday, February 13

–Event 23: $160 PKO 8-Max ($50K GTD)

–Event 24: $22 Mini PKO 8-Max ($20K GTD)

–Event 25: $55 Late PKO 8-Max ($20K GTD)

Friday, February 14

–Event 26: $55 Deepstack ($30K GTD)

–Event 27: $16.50 Mini Deepstack ($20K GTD)

–Event 28: $33 Late Deepstack ($15K GTD)

Saturday, February 15

–Event 29: $109 6-Max ($30K GTD)

–Event 30: $16.50 Mini 6-Max ($20K GTD)

–Event 31: $55 Late 6-Max ($15K GTD)

Sunday, February 16

–Event 32: $250 Main Event ($500K GTD)

–Event 33: $33 Mini Main Event ($50K GTD)

–Event 34: $5.50 Micro Main Event ($15K GTD)
888poker is bringing back the XL Blizzard Series in a new February slot.

2019's festivals were all the smallest since the XL Series was first introduced six years ago.

There will be a $500,000-guaranteed Main Event as first introduce in April 2019.https://t.co/pmRGVd5GsN

— Poker Industry PRO (@pokerindpro) January 17, 2020
Related Articles