888poker Begins Poker 8 Rollout, Introduces Rake or Break
By
March 21st, 2019 | Last updated on March 21st, 2019
Home
»
Poker News
»
888poker Begins Poker 8 Rollout, Introduces Rake or Break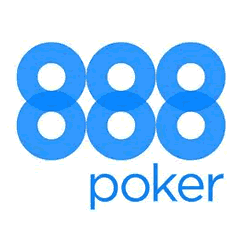 It seems that 888poker is ready for a new start, not only with new initiatives but an entirely new online poker platform.
The time is now for 888poker to make changes that will turn the tide. When 888 Holdings released its year-end 2018 financials earlier this month, the company not only revealed that 888poker was its worst-performing vertical, but revenue from poker declined by a massive 37% year-on-year. The 2017 revenue was nearly $78 million, but its 2018 numbers showed only $49 million from poker. According to Poker Industry PRO, the annual drop was the biggest in the company's 13-year history.
So if we peel back the half, 888poker in H2 was down 48% (!!) on H2 2017.

In H2 it made up just 8% of the company's B2C product porfolio. pic.twitter.com/mEImolyw0m

— Nick Jones (@pokerprojones) March 12, 2019
With new tournaments on the horizon in addition to the new platform called Poker 8, 888poker is attempting to attract new customers, prompt the return of previous customers, and set itself up for a comeback.
And there is no better time to do it, as the World Series of Poker's summer series is approaching with 888poker as its official sponsor.
Poker 8 Platform Rollout Begins
According to a press release, 888 is preparing to commence the phased rollout of its "next-generation poker platform" called Poker 8. All customers playing on the dot-com site will see upgrades that include a new desktop, enhanced graphics, and improved functionality.
.@888poker is currently offline for server upgrades.

Will we finally see the new Poker 8 client go live?

If you missed it, here's ranty thread from last week about 888poker. ⤵️https://t.co/gIHnOYYUaS pic.twitter.com/EGeLhFWTYR

— Nick Jones (@pokerprojones) March 18, 2019
Poker 8 is supposed to be more user-friendly for multi-table players, and all players should notice a cleaner layout, smoother page transitions, and a more engaging poker site all around. Future upgrades will demonstrate other graphics improvements in the lobby and on mobile devices.
888 Senior VP of B2C Guy Cohen noted that players will see upgrades and improvements over the coming months. "Once the rollout is complete, we believe our best-in-class platform will offer the most entertaining and engaging experience on the market."
Meanwhile, 888poker says that Poker 8 is based on feedback from customers and ongoing research, and players are welcome to continue providing input throughout the process.
Originally, Poker 8 was revealed in 2018, and a phased introduction was supposed to begin in 2018. However, delays plagued the new platform, and early reviews from beta-testers put a cloud over the upgrades before they could even be made public.
Poker Industry PRO reported that beta-testers claimed that Poker 8 was not as much an entirely new platform as just a new skin with mostly aesthetic improvements, such as new looks for the tables and updated dialogue boxes.
The majority of players have yet to weigh in on the new platform during the official rollout, but if the press release is correct, they will have a chance to voice their opinions in the coming weeks.
Rake or Break Sunday Tournaments to Debut
The promotion is centered around prize pool guarantees. There are three Rake or Break tournaments on the schedule each Sunday with "targeted" prize pools. If the targets are reached, players benefit by playing for significant prize money, and those targets will be increased by 10% on the following Sunday. If the number of players isn't enough to hit the targeted amounts, every player in the tournament will receive a refunded fee, including any reentry fees.
The first set of targets is listed as follows:
–Rake or Break Challenge Event with $109 buy-in = $25K target

–Rake or Break Main Event with $320 buy-in = $100K target

–Rake or Break Monsoon Event with $55 buy-in = $15K target
The tournaments are specially listed in the lobby under "Rake or Break" and may be a limited-time promotion. At the very least, it will offer a Sunday rakeback opportunity through the rest of March and likely into April.
And the Oscar goes to?! But seriously @888poker has a new promotion called Rake or Break – meet the prize pool target and the following week the guarantee goes up 10% – miss it, and all fees are refunded. Details here: https://t.co/Yf3AwyQNiC #888poker #ad pic.twitter.com/NMCerOudcw

— Chris Moorman (@Moorman1) March 20, 2019
Related Articles