First 2021 WSOP Winter Online Circuit Series Wraps
By
February 4th, 2021 | Last updated on February 4th, 2021
Home
»
Poker News
»
First 2021 WSOP Winter Online Circuit Series Wraps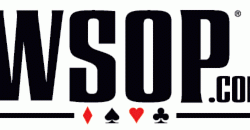 One of the entities in the United States gambling market that did well during the coronavirus pandemic of 2020 was internet forms of gambling. Sports betting, online casinos, and even online poker did well.
For the World Series of Poker, it hurt the live tournament plans. Both the WSOP summer and WSOP Europe events, and the domestic and international WSOP Circuit stops had to stop in March 2020. And there is no way to know when the virus will subside enough to permit travel and mass tournaments in various locations.
WSOP.com took its online action to a new level, though. For players in New Jersey and Nevada, they had numerous opportunities to play for WSOP Circuit rings and WSOP gold bracelets. And the site offered more promotions and tournament series than ever before.
Between that success and the unpredictability of Covid-19, the WSOP made a decision in late 2020 to put the entire domestic WSOP-C online for 2021. On January 6 – little more than one week before the series began – the World Series of Poker announced a monthly series for the entirety of 2021.
WSOP Online Setup
The WSOP Online Circuit Series offers action to players in New Jersey and Nevada. Though Delaware players compete on the same tables, they are not allowed to benefit from WSOP-branded tournaments.
The plan for 2021 is to offer 13 series, most of them offering 12 tournaments that will award gold rings. There will be four months with series that offer 18 ring-awarding tournaments. Everything will conclude in the third week of December.
You'll have a chance to win WSOP Gold Circuit Rings each month in 2021, as well as a shot at a season culminating WSOP Gold Bracelet. The series kicks off this Thursday, Jan 14, with our Winter Online Super Circuit Series. NV: https://t.co/va7laHOkmq NJ: https://t.co/ucDKGleBem pic.twitter.com/uHz5vq0RIJ

— WSOP.com (@WSOPcom) January 10, 2021
WSOP.com will then host a season finale – the $250K WSOP Online Circuit Championship – on December 28for all 256 ring winners and leaderboard champions throughout the year. That tournament will award an official WSOP gold bracelet.
And the Winners Were…
The first series was officially called the WSOP Circuit Super Series (and the Winter Online Super Circuit). Pick whichever one appeals most to you.
Anyway, the series is now a wrap and produced the following results:
-Event 1: $500 NLHE 8-Max Big 500 Kick-Off (3x reentry) ($75K GTD)

—229 entries, $185,866 prize pool, Toby Lewis won it for $35,686

-Event 2: $215 LO8 or Better 8-Max (3x reentry) ($40K GTD)

—185 entries, $50,200 prize pool, Jordan Deane won it for $9,990

-Event 3: $320 NLHE Double Stack (2x reentry) ($100K GTD)

—420 entries, $180,300 prize pool, Aaron Frei won for $28,740

-Event 4: $215 NLHE Monster Stack (2x reentry) ($125K GTD)

—789 entries, $201,400 prize pool, Romain Lotti won it for $29,203

-Event 5: $250 NLHE Freezeout ($50K GTD)

—463 entries, $107,879 prize pool, Morna Edmunds won it for $26,430

-Event 6: $1K NLHE High Roller 6-Max (2x reentry) ($100K GTD)

—164 entries, $240,660 prize pool, Daniel Jordan won it for $49,047

-Event 7: $500 NLHE PLO Big 500 6-Max (3x reentry) ($50K GTD)

—105 entries, $81,725 prize pool, Mark Liedtke won it for $17,693

-Event 8: $320 NLHE (2x reentry) ($75K GTD)

—314 entries, $142,800 prize pool, Daniel Lupo won it for $24,419

-Event 9: $300 NLHE Knockout Freezeout ($50K GTD)

—406 entries, $114,492 prize pool, Matthew Larkin won it for $19,504

-Event 10: $320 NLHE Double Stack (2x reentry) ($100K GTD)

—380 entries, $160,200 prize pool, Sridhar Sangannagari won it for $27,394

-Event 11: $525 NLHE 8-Max Monster Stack (3x reentry) ($150K GTD)

—326 entries, $215,000 prize pool, Justin Turner won it for $36,765

-Event 12: $215 NLHE Deep Turbo (2x reentry) ($50K GTD)

—378 entries, $105,600 prize pool, Katie Stone-Cappuccio won it for $18,058

-Event 13: $2K NLHE Super High Roller 6-Max (2x reentry) ($100K GTD)

—112 entries, $315,400 prize pool, John Riordan won it for $68,284

-Event 14: $215 NLHE (2x reentry) ($75K GTD)

—410 entries, $122,400 prize pool, Chris Moorman won it for $19,511

-Event 15: $320 NLHE 6-Max (2x reentry) ($75K GTD)

—300 entries, $147,300 prize pool, Naichang Chen won it for $27,368

-Event 16: $250 NLHE Turbo (2x reentry) ($50K GTD)

—285 entries, $101,285 prize pool, Alexander Butcher won it for $18,819

-Event 17: $320 NLHE Double Stack (2x reentry) ($100K GTD)

—539 entries, $161,700 prize pool, Jasthi Kumar won it for $27,651

-Event 18: $525 NLHE 8-Max Main Event (3x reentry) ($250K GTD)

—893 entries, $446,500 prize pool, AJ Basselini-Truisi won it for $67,377
What's Next
The next series online at WSOP.com are listed as follows:
-Planet Hollywood Circuit:  February 17-28, 12 rings, $25K freeroll on Mar 2

-Silver Legacy Circuit:  March 19-30, 12 rings, $25K freeroll on Apr 1

-Spring Online Super Circuit:  April 10-27, 18 rings, $25K freeroll on Apr 29

-Caesars Atlantic City Super Circuit:  May 8-25, 12 rings, $25K freeroll on May 27

-Summer Online Super Circuit:  June 10-27, 18 rings, $25K freeroll on Jun 29

-Bally's Online Circuit:  July 16-27, 12 rings, $25K freeroll on Jul 29

-Rio Online Circuit:  August 20-31, 12 rings, $25K freeroll on Sep 2

-Caesars Las Vegas Online Circuit:  September 15-26, 12 rings, $25K freeroll on Sep 28

-Fall Online Super Circuit:  October 9-26, 18 rings, $25K freeroll on Oct 28

-Paris Las Vegas Online Circuit:  November 10-21, 12 rings, $25K freeroll on Nov 23

-Harrah's Las Vegas Online Circuit:  December 8-19, 12 rings, $25K freeroll on Dec 21
Related Articles