Author Archives: jnewell
Home
»
Articles posted by Jennifer Newell
ACR Venom Still Open as OSS Cub3d Begins
July 20th, 2019 Written by Jennifer Newell
It is a big weekend for Americas Cardroom, the flagship online poker site on the Winning Poker Network. On Sunday, July 21, the final starting day of the Venom online tournament will begin, and the hope is that the final numbers will put the prize pool well beyond the $5 million guarantee. On the same day, the Online Super Series (OSS) Cub3d returns with more than $13 million in guarantees across 160 total tournaments. The series kicks off the first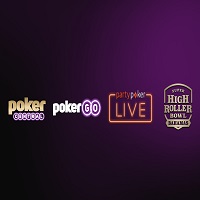 Poker Central Takes SHRB and Poker Open to London
July 19th, 2019 Written by Jennifer Newell
Little more than one week ago, Poker Central announced a partnership with PartyPoker LIVE. The main part of the deal was that Poker Central acquired the exclusive rights to livestream the international PartyPoker LIVE MILLIONS tour stops, beginning with the August stop at King's Casino in Rozvadov, Czech Republic. The streaming will be available on PokerGO. In addition, PartyPoker will be debuting its first Super High Roller Bowl Bahamas. It will run in November in conjunction with the PartyPoker Caribbean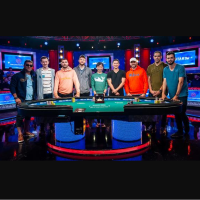 WSOP Main Event: Historic, Dynamic, and Memorable
July 18th, 2019 Written by Jennifer Newell
The 2019 World Series of Poker is now in the history books. On Tuesday night, July 16, the last of the tournaments awarded bracelets to their respective winners, making a total of 90 WSOP champions for the summer. One of those events, however, was the shining star of the series, as usual. The $10K No Limit Hold'em World Championship was also known as Event 73 but more commonly as the WSOP Main Event. This year, that event shone even more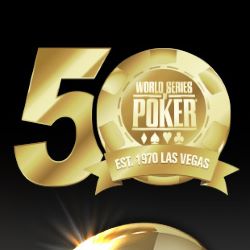 2019 WSOP Day 49: Hossein Wins Main to End Series
July 17th, 2019 Written by Jennifer Newell
It was the last day of the 2019 WSOP, and an action-packed day it was. Three tournaments concluded with three new bracelet winners, but the center stage was reserved for the Main Event. It started with three players and ran well past midnight to determine the new world champion, and in the end, it was Hossein Ensan who beat Dario Sammartino to claim that title. We will dive deeper into that tournament in a separate article. For now, let's finish
Poker Hall of Fame Welcomes Moneymaker and Oppenheim
July 16th, 2019 Written by Jennifer Newell
The people were announced as the latest inductees into the Poker Hall of Fame. Chris Moneymaker and David Oppenheim were revealed to be the people that won the most votes and are the 2019 honorees. WSOP host on ESPN, Kara Scott, announced the names on Monday night, July 15, during a break in the action of the 2019 World Series of Poker Main Event final table playdown. She did so with commentary from Phil Hellmuth and Maria Ho. Moneymaker and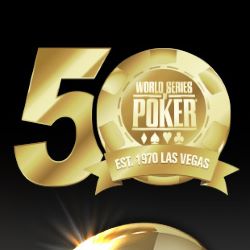 2019 WSOP Day 48: Three Remain in Main Event
July 16th, 2019 Written by Jennifer Newell
With only two days left on the 2019 WSOP summer schedule, there were several tournaments still running and a few bracelets left to award. And that little Main Event still to award its millions in prize money among the top five finishers. Two bracelets were handed out. At the same time, the Rio staff cleared out ballrooms of poker tables and chairs, makeshift cashier cages and media tables, chips and cards, all put in storage for next year. On Monday,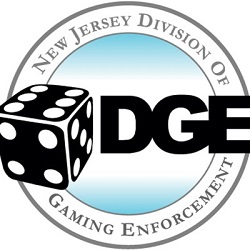 New Jersey Online Poker Not Helped by WSOP in June
July 15th, 2019 Written by Jennifer Newell
From the second day of June, there have been weekly World Series of Poker online tournaments awarding gold bracelets to event winners. And those tournaments have all been open to players in the states of both Nevada and New Jersey. One might have thought that people in New Jersey would flock to the online tables in lieu of traveling to Las Vegas for the WSOP, that the lure of an online poker bracelet would bring more players to the tables.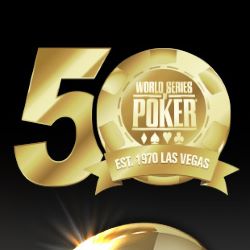 2019 WSOP Day 47: Ensan Leads Main Event Final Five
July 15th, 2019 Written by Jennifer Newell
On Sunday, July 14, this is what happened at the 50th Annual World Series of Poker in Las Vegas. Event 73:  $10K NLHE Main Event – Day 8 Total entries:  8,569 Prize pool:  $80,548,600 Players paid:  1,286 Minimum payout:  $15,000 Winner payout:  $10 million Day 8 players remaining:  5 Final table chip counts: Hossein Ensan (Germany) – 177 million chips Garry Gates (USA) – 99.3 million chips Zhen Cai (USA) – 60.6 million chips Kevin Maahs (USA) – 43 million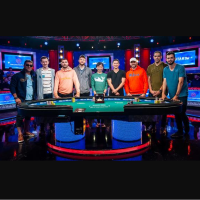 Who Are the WSOP Main Event Final Table Players?
July 14th, 2019 Written by Jennifer Newell
Tonight, the nine finalists in the World Series of Poker Main Event will return to the Rio to play poker. Action will resume at 6:30pm local time. The tentative plan is to play down to six players. When play stopped in the wee hours of Saturday morning, there were nine players, which had been the goal of the day. And those nine took some time to celebrate their places at the most coveted final table in the game of poker,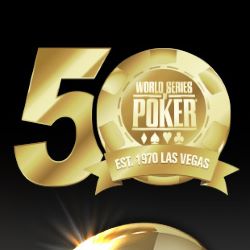 2019 WSOP Day 46: Tilston Wins High Roller for $2.9M
July 14th, 2019 Written by Jennifer Newell
On Saturday, July 13, this is what happened at the 50th Annual World Series of Poker in Las Vegas. Event 73:  $10K NLHE Main Event – Day 7 Total entries:  8,569 Prize pool:  $80,548,600 Players paid:  1,286 Minimum payout:  $15,000 Winner payout:  $10 million Day 7 players remaining: 9 Final table chip counts: Hossein Ensan (Germany) – 177 million chips Garry Gates (USA) – 99.3 million chips Zhen Cai (USA) – 60.6 million chips Kevin Maahs (USA) – 43 million