About Us: Legaluspokersites.com & Our Staff
About Us
As you browse through our site, hopefully you find information about us and about playing at an online poker room. Whether you're completely new to online poker and just getting started with the process of finding a room, or you're a very experienced player wondering what other options you might have, we believe you'll benefit from our objective top lists, reviews and other articles. But, you may wonder, who are the people behind this content?
About Legaluspokersites.com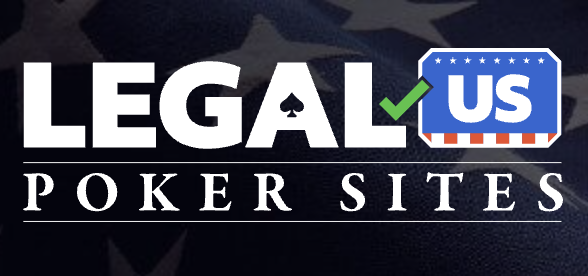 The group of people who operate this site are primarily online poker players who saw a lack of quality information regarding online poker. This includes the poker laws for USA players. Some of us play a lot, some of us only a little (and for small stakes). However, all of us believe that playing online poker for real money is made to be a far more complicated process than necessary.
Driven by that belief, we set out to create a guide to online poker that would be concise, accurate, easy-to-read and objective. The result is this site. We think we've met those goals, but that assessment is ultimately for readers such as yourself to make. Below you will find more information about us and the editors on this site. If you have a question, our frequently asked questions and answers page should help you. Otherwise, you are free to contact us by using the email address listed below.
Authors, Editors & Our Team
Below you can find more information about the people who collect and present the content on our site. Feel free to directly contact us if you have questions about any of the pages on our site.
How to Contact Us
You can use the form on this page to contact us.
Legal Disclaimer
Online poker is a complicated legal subject. The laws of one jurisdiction can be markedly different from even those of a directly bordering jurisdiction. Some countries treat poker as gambling, while others view it as a distinct game for legal purposes. Further, some regions make running an online poker room illegal but do not criminalize the act of playing online poker. Due to that complexity, it is beyond our ability to anticipate the legal implications of playing online poker for all of our visitors. We strongly encourage users of our site to verify the legality of online poker with regards to their local law.
This site is purely informational in nature and does not directly offer gambling or solicit gambling. If online poker is illegal in your country, state or region, your use of this site is strictly restricted to entertainment purposes. If you have questions about the legality of any activity, you should always first seek qualified legal advice. Do not rely solely on the use of commercial websites.
Cookie Policy
By using our site you consent to our cookie policy. You can read more about what cookies we use, why we use them and how you can remove them from your computer below.
We collect any information that would allow us to personally identify you. We use cookies to track your navigation through the site, provide a more relevant content experience as you browse, and customize the emails you receive from us if you sign up for our mailing list.
You can easily set your web browser to deny cookies from our site. If you have any questions about how we use cookies or would like to learn more about exactly what information we collect, feel free to contact us.
How We Rate Online Poker Rooms
Our ratings of online poker rooms are based on a number of independent aspects of each poker site. We also appreciate that not all factors matter equally to all players – a Mac compatible USA poker room is obviously very important to someone who owns a Mac, but obviously is more or less irrelevant to someone running Windows. Another area we strive to help players in is which poker sites accept players from certain states. While some players can play online poker in New Jersey, others can't.
Check out where you can play legal online poker for more information on the current laws within your state. Therefore, our general approach is to give you as many relevant facts about the room as possible so that you have the tools to evaluate how good of a fit a room is likely to be for you.
We also assign specific grades to rooms on factors like banking and game selection so that players can immediately get a basic sense of how one room stacks up against the overall competition. What we don't do is pad our reviews with useless and outdated information.
We base our reviews on a variety of information, including direct experience playing at the room, industry statistics, aggregate play data and surveys of other online poker players. Our ratings are therefore very dynamic, and change on a regular basis as new information about the rooms impacts their rating (for better or for worse).
Advertising Disclosure
Legaluspokersites.com does not operate a poker room or a gambling site of any sorts. We provide recommendations to US players along with our interpretation of the laws as we see them.
This site earns revenue through affiliate commissions based on signups to various poker rooms. Operators can't buy their spot nor do we promote sites based on the amount of commissions received. The intent of our content is to provide you with the best resource on US gambling laws. Advertising comes second.