Same Revenue Story for New Jersey Online Poker in September
By
October 17th, 2019 | Last updated on October 17th, 2019
Home
»
Poker News
»
Same Revenue Story for New Jersey Online Poker in September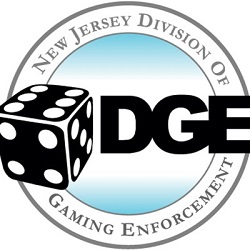 The New Jersey Division of Gaming Enforcement released its September 2019 revenue numbers this week. The story contained within is very similar to past months.
Online casino games set another revenue record. It was another monthly high, following the same pattern as the last few months.
Online poker, on the other hand, dropped from August to September. While it showed a slight improvement year-on-year, that doesn't sound as impressive when one recalls that last year was a particularly bad one for online poker in New Jersey. Nearly the entire year showed a downward trend.
Again, while online casino games thrive and carry the internet gaming category, online poker remains a disappointing side note.
September Online Poker Revenue
The monthly drop is another in a series of bad signs for online poker in New Jersey, despite the slight year-on-year uptick.
–September 2019 online poker win:  $1,638,916

–August 2019 online poker win:  $1,708,331

–September 2018 online poker win:  $1,609,989

—Month-on-month:  4.1% decrease

—Year-on-year:  1.8% increase
As mentioned, the yearly increase isn't as positive as one might think. The report from September of last year showed that online poker was down 15.4% year-on-year and 11.3% from August to September.
That revenue figure was the lowest point for online poker since the games launched in New Jersey five years prior.
Sure, it's a positive sign that September 2019 isn't quite as bad as last year, which was the game's lowest point. But considering this year's number is less than 2% better, it keeps this in perspective.
September Online Casino Revenue
Another month of outstanding revenue for online casino games is another record set.
–September 2019 online casino games win:  $39,499,341

–August 2019 online casino games win:  $39,393,256

–September 2018 online casino games win:  $24,142,472

—Month-on-month:  2.7% increase

—Year-on-year:  63.6% increase
The only thing to mention about these numbers is that the increases were not as impressive as last month. The August figures showed a 5.2% monthly increase and 71.4% yearly increase.
Even so, the casino games online in New Jersey continue to shine and hold up the entirety of the internet gaming sector for the state.
Total Numbers Carry the State
The total internet gaming numbers for September were:
–September 2019 total internet gaming win:  $41,138,257

–August 2019 total internet gaming win:  $41,101,587

–September 2018 total internet gaming win:  $25,752,461

—Month-on-month:  0.01% increase

—Year-on-year:  59.7% increase
Interestingly, the total casino win for land-based gambling, including table games and slot machines, was down 3.2% year-on-year.
However, the negative land-based numbers were overshadowed and virtually erased by the 59.7% internet gaming increase and significant sports wagering revenue, which we'll look at momentarily.
Internet gaming and sports wagering carried New Jersey in September, as they have – at least internet gaming has – many times before.
Sports Betting on Upswing
As mentioned last month, sports betting in New Jersey has been quite unpredictable thus far. However, the upward trend seems to be catching on. Let's look at the 2019 numbers, including the new September figures:
–January 2019:  $18,774,940

–February 2019:  $12,732,740

–March 2019:  $31,669,387

–April 2019:  $21,215,747

–May 2019:  $15,536,384

–June 2019:  $9,701,925

–July 2019:  $17,884,790

–August 2019:  $25,210,342

–September 2019:  $37,883,375
The latest sports betting revenue number was not only a 59.3% increase from last year's figure for September, it was also a 50.3% increase from August.
Online Poker Flailing
As usual, online poker remains on life support, and none of the site operators in New Jersey have anything to say about it. They haven't said anything in years except to announce a little promotion here or a tournament series there.
The only hope for the poker segment is to combine it with Pennsylvania's sites when they launch.
Even that, however, is not close to happening. Two years after Pennsylvania legalized online poker, not a single poker site is up and running. Several online casinos have launched, but online poker is hardly mentioned in the grand scheme.
No operator has even ventured to give a timeline for launch.
Related Articles