Global Glance: Google Okays Italian Ban, Poland Expands Gambling Blacklist
By
July 22nd, 2018 | Last updated on July 29th, 2018
Home
»
Poker News
»
Global Glance: Google Okays Italian Ban, Poland Expands Gambling Blacklist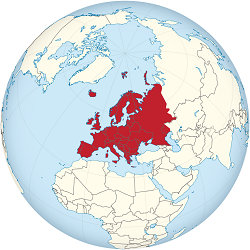 The weekly Global Glance looks at the online poker scene around the world. What happens with online poker and gambling beyond America's borders can and often does impact the state of online poker in the United States.
As usual, there is good news and bad news for online poker and casino games players throughout the world. As they struggle with new laws and regulation frameworks, customers are often left wondering about the current status of their favorite internet games.
Poland, on one hand, is cracking down even further on sites and wants to make a list of players who try to access blacklisted sites, and Norway wants to tighten its regulations. As Sweden prepares for its licensing application window to open, the Dutch continue to work on the details of a new Remote Gambling Bill that is being considered. Lebanon has avoided dealing with its unlicensed operators since 2012 and now complain about missed revenue. And in Italy, where a massive gambling ad ban will soon be effective, Google has agreed to work with the ban.
That's a lot to remember, so read on for the country-by-country breakdown.
Poland Gets Blacklist Go-Ahead, Tightens Regulations
The Polish government has been increasing the size and scope of its crackdown on unlicensed internet gambling, and a recent court ruling gives it even more power to continue.
Poland's Finance Ministry has been adding names of international online gambling sites to its blacklist and increased the number to more than 2,300. Blacklisting means that local internet service providers are required to block them from accessing Polish citizens.
Recently, however, a group of unnamed operators challenged that practice in the Provincial Administrative Court of Poland, but a recent ruling in favor of the Ministry of Finance leaves gambling operators with little recourse. The recently-amended Polish Gambling Act remains in effect, with the court citing the approval of the European Commission for said law.
Poland court upholds gov't online gambling blacklist https://t.co/Uh9kovY1Pg

— CalvinAyre.com (@CalvinAyreNews) July 10, 2018
But the Polish government wants to take it even a step further by appointing a Chief Sanitary Inspector, who would be able to request information from internet service providers in the form of a list of Polish citizens who try to access blacklisted gambling sites. Digital rights group Panoptykon Foundation revealed the intent of the government, expressing concerns of violations of individual rights. Other organizations also expressed worry about the expanding censorship carried out in the name of the gambling law.
Poland to tighten regulations over online gambling #InTheSpotlightFGN #Poland #Gambling #Regulation https://t.co/bi1yEW48wA

— Focus Gaming News (@FocusGamingNews) July 18, 2018
Sweden Warns Operators Ahead of Application Process
As Sweden prepared for its new online gaming licensing laws to take effect at the beginning of 2019, regulator Lotteriinspektionen published the newest version of the licensing applications. Operators can begin submissions on August 1 of this year.
Meanwhile, that same regulator issued a warning that competition for licenses could be quite significant, so operators should submit their information in its entirety as soon as possible after the licensing window opens. It should also be noted that applications must be completed in Swedish.
Operators that do not apply quickly for Sweden's gambling licences could miss the opening of the market in January, the country's regulator has warned: https://t.co/gHJqjY2UAk pic.twitter.com/i11U4Tfjyi

— iGaming Business (@iGamingBusiness) July 13, 2018
Norway Pushes for New Regulations
In the last iteration of Global Glance, we reported that the Norwegian government's ban on unlicensed international gambling operators was facing a legal challenge in an Oslo court form the European Gaming and Betting Association. Since then, the Norwegian Gaming Authority took steps with the Ministry of Culture to double down on the ban by asking that internet service providers be required to block the domains of unlicensed operators. The NGA also reiterated its desire for tighter gambling regulations, specifically with regard to advertising allowed by those operators.
Norwegian watchdog to fight foreign operators #InTheSpotlightFGN #Norway #Gambling #Regulation https://t.co/YMDCGX2hWT

— Focus Gaming News (@FocusGamingNews) July 18, 2018
The NGA also released complete statistics for 2017, which show that Norway's regulated gambling market grew more than 65% since 2012 to NOK 43.7 billion, with approximately 2 billion garnered by unregulated operators.
Dutch to Consider New Remote Gambling Bill
The online gambling industry has long been awaiting the Dutch government to respond to the latest version of the Remote Gambling Bill. But much of it seems to still be in the works. The Dutch Minister for Legal Protection just proposed new regulations for protecting customers, and the Netherlands Gambling Authority said a new framework is in progress.
That regulator is preparing to meet with industry stakeholders in order to work on regulatory wording to ensure a clear distinction between gambling and social gaming. There is also concern about the role of gambling addiction prevention measures. The meeting is likely to happen in September, before the new regulator's chairperson takes over. There is also more confidence than ever that the new law could be finalized and in place by the end of 2019.
September is set to be a crunch month for the future of ?? Dutch gambling after the country's regulator revealed plans to sit down with industry stakeholders & thrash out a way forward. More here ▶️ https://t.co/5w4HT0zqOb #igaming pic.twitter.com/oUWQVUZYPX

— iGaming Business (@iGamingBusiness) July 18, 2018
Lebanon to Address Illegal Online Gambling
Another country can be added to the list of those worried about online gambling provided by international operators. Lebanon has no gambling laws that address the latest technology nor a regulatory framework that would provide for revenue from licensing. And now the country's Finance Ministry is concerned.
As it turns out, the Lebanese government took a look at an online gambling bill back in 2012 but has yet to be seriously considered. But due to the complicated nature of such legislation – and thus, the lack of action on it – Lebanon has lost "millions of dollars" in gambling revenue in the live and online realms.
A Lebanese official estimated that "millions of dollars" in gambling revenue went to illegal gambling operators as Lebanon's online bill languished. https://t.co/ehdSe3A1b5 #Lebanon #Gaming #regulation pic.twitter.com/b0qAj8zs3v

— CalvinAyre.com (@CalvinAyreNews) July 17, 2018
Italy Persuades Google to Comply with Ban
The new Italian government worked quickly to clamp down on gambling, specifically by implementing an advertising and sponsorship ban that will be effective in less than six months – at the beginning of 2019. Despite widespread criticism from organizations and operators in the online gambling industry, officials in Italy are moving forward with preparations.
As a part of the new Dignity Decree from the Italian Deputy Prime Minister Luigi di Maio, Google was ordered to disallow gambling services and content from being indexed in its search results for Italians. The sole exception is the lottery. Google recently agreed to comply and is the first international company to do so. Meanwhile, other firms like Facebook and Twitter may soon be required to make the same commitment.
Google conforms to Italian gambling blanket ban policy https://t.co/RdqvHx6sdp

— SBC NEWS (@SBCGAMINGNEWS) July 20, 2018
Related Articles