New Jersey Online Gaming Revenue Reaches New High
By
January 16th, 2019 | Last updated on January 16th, 2019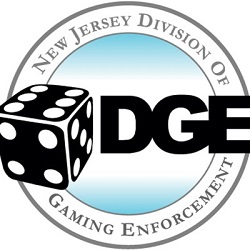 The numbers are in for December 2018 in New Jersey, which means the final figures are also available for the entire year of 2018. Analysts can finally look at another full year of interactive gaming, espousing all of the benefits of the overall industry.
In fact, the numbers were so good for 2018 that it set a new bar, a new record for revenue, as it exceeded $1 billion since it began. And online gaming for the full year showed a 21.6% increase over the previous year, proving that the growth of the industry is steady and impressive.
And then there's online poker. While the revenue increased from November to December – uncommon for the year's trends – the full-year revenue was down nearly 12%. Online poker continues to suffer in New Jersey, held up only by online casino games that rule the roost.
Wins for December
This week, the New Jersey Division of Gaming Enforcement released its December 2018 statistics, and it was another notch on the belt of internet gaming. The revenue for the month reached yet another new high mark, jumping nearly 40% from November, with online casino and slot games up nearly 45% alone.
–December 2018 online casino games win:  $27,243,703

–November 2018 online casino games win:  $25,382,434

–December 2017 online casino games win:  $18,820,584

—Month-on-month:  7.3% increase

—Year-on-year:  44.8% increase
The monthly jump was larger than usual, and the yearly increase shows just how impressive the growth for the industry as a whole. And the online casino games sector, once again, carried the entirety of internet gaming for another month.
–December 2018 total internet gaming win:  $29,008,265

–November 2018 total internet gaming win:  $26,944,073

–December 2017 total internet gaming win:  $20,757,645

—Month-on-month:  7.7% increase

—Year-on-year:  39.7% increase
Needless to say, New Jersey continues to be pleased by the contributions of internet gaming to the overall gaming revenue numbers.
Signs of Life for Online Poker
It may only be a monthly gain, but online poker advocates will take any increase they can get after another dismal year. The fairly consistent decreases are broken up occasionally by a monthly uptick, as was the case in December.
–December 2018 online poker win:  $1,764,562

–November 2018 online poker win:  $1,561,639

–December 2017 online poker win:  $1,937,061

—Month-on-month:  13% increase

—Year-on-year:  8.9% decrease
The hope for online poker remains intact in anticipation of Pennsylvania poker sites launching, possibly within the next few months. While there is still no multi-state network agreement for Pennsylvania to share online poker liquidity with other states, every step in a positive direction for poker is hope for the game.
Annual and Lifetime Numbers Impress
If it seems like another record is set in New Jersey every few months, that is true. The state's internet gaming industry stands out as the most impressive of the few states in the industry by far, but it also shines as a compelling example of the benefits that online gambling can bring to any state if embraced fully by the casino industry.
New Jersey casinos have worked closely with their online gambling partners to make the most of the opportunity, and it shows. Casino operators tout the many ways they and online operators complement each other and deliver positive results for the overall industry.
The numbers are, for lack of a better word, impressive.
–2018 total internet gaming win:  $298,700,903

–2017 total internet gaming win:  $245,605,982

—Year-on-year:  21.6% increase
And since the launch of internet poker and casino games in New Jersey more than five years ago, the total revenue collected now exceeds $1 billion.
As we try to digest the Wire Act opinion, a reminder that legal, regulated NJ online gambling has generated $1 BILLION in revenue over the past five years: https://t.co/zqEYk1e3f7

— OnlinePokerReport (@OPRupdate) January 16, 2019
That milestone is something that should inspire other states, ones that might be seeing decreased revenue in their land-based casinos as happened in Atlantic City. The overall New Jersey gambling market has improved steadily over the past five years and attributes some of that growth to the new and ever-growing internet gaming market.
Online Poker: An Ongoing Problem
Every month, there is another reason to be concerned about the decline of online poker revenue in New Jersey. While there was a sizeable increase from November to December, the downswing of peer-to-peer games for the majority of months in 2018 speaks to a larger problem with online poker promotion and sustainability.
–2018 online poker win:  $21,393,296

–2017 online poker win:  $24,259,461

—Year-on-year:  11.8% decrease
New Jersey 2018 online poker rake:

Resorts: $7,976,101
Caesars: $7,750,178
Borgata: $5,667,017

Revenue down 11.8% in 2018 to $21.3 million.

— Brian Pempus (@brianpempus) January 14, 2019
Of course, the eventual sharing of online poker liquidity with states like Pennsylvania will help, but the lack of attention to the problem in New Jersey is concerning. It does not bode well for encouraging more states to legalize online poker and operators to spend the money establishing poker sites. As already seen in Pennsylvania, some casinos have chosen apply for online casino game licenses only, leaving online poker out of the mix completely.
If online poker endurance and growth are not addressed in a market like New Jersey, there is little hope for a new, thriving online poker market in the United States.
Related Articles