No Online Poker for Connecticut in 2018
By
May 12th, 2018 | Last updated on October 19th, 2018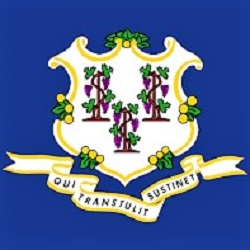 Connecticut started strong but fizzled for online poker
Connecticut became a strong contender for legalized and regulated online gaming in the spring of 2018. It's potential pairing with sports betting legislation as well as strong support from the state's two gaming tribes increased the possibility that Connecticut could make progress this year.
However, the regular legislative session ended on May 9 without action. That puts online poker and casino games on the back burner until 2019 unless something drastic changes and puts it in front of lawmakers during a special session later in 2018.
Better luck next year on online poker, Connecticut https://t.co/kvGbGrXyUr

— OnlinePokerReport (@OPRupdate) May 12, 2018
Promising Start
Within the first two months of this year, a group of Connecticut legislators, including House Speaker Joseph Aresimowicz and House Majority Leader Matthew Ritter, discussed ways to bring online gaming and sports betting to the state. While sports betting was the primary focus of their press conference, they expressed a willingness to put online gambling into the package.
In a public hearing in March, the Mashantucket Pequot's Foxwoods company came out in unquestionably strong support of online gambling and sports betting. The lengthy testimony from Foxwoods Executive Director of Online Gaming Seth Young cited New Jersey's online gaming successes thus far, as well as the need to take the games from the black market for the safety of consumers. He also noted the potential for more than $127 million of revenue in the first five years of the new industry.
Foxwoods has already established a solid free-play online gaming business and is prepared to launch into a real-money gaming option for on-property customers. The next logical step would be to expand real-money online poker and casino games to players throughout the state, especially with the support of the Mohegans, who operate Mohegan Sun.
Problems Emerged
Several issues began to hamper progress for online gaming in Connecticut. The first was that the previous proposals for a variety of gambling issues was too scattered. Aresimowicz admitted that a solid and comprehensive bill that encompassed all of the issues and tied them together might have a better chance of passage.
But this was in mid-April, just weeks before the end of the session. Aresimowicz said as much, "I don't know that we're going to finish anything up this session. There's a lot of moving parts and not having a comprehensive plan makes it more difficult."
Another issue that may have impacted any form of gambling expansion was – and remains – a casino project on hold due to the US Department of the Interior. The unwillingness of agency head Ryan Zinke to approve updated compacts for the Mohegans and Mashantucket Pequots to work together on the project is currently under investigation for ethics violations. It could be many months before any decisions are made or someone is forced to act.
The End… for Now
Timing ended up being the end of the bill. May 9 was the deadline for bills in the regular session.
Sports betting legislation in CT is dead for the session, which ended late last night. Here's to next session.

— Seth Young (@sethyoung) May 10, 2018
There are always opportunities for special sessions throughout the summer and fall months, but it doesn't seem as if the proposals have been combined into a comprehensive piece of legislation yet, much less put through hearings and solicited support. Sports betting could have a shot at passage by itself if the US Supreme Court rules favorably for New Jersey in the pending sports betting case. A ruling is expected in May or June.
The most likely scenario is that lawmakers will work together to craft one online gambling expansion bill for 2019. With enough co-sponsors and tribal support, there will be a solid chance to pass the legislation in early 2019.
Related Articles