New York Online Poker Efforts Fall Flat in 2019
By
May 13th, 2019 | Last updated on October 16th, 2020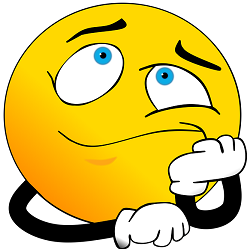 The efforts were minimal. Bills were introduced in the New York House and Senate to legalize and regulate interactive poker games. And though the Senate bill seemed that it could've had some momentum, the House bill was merely a gesture. And since their introductions, both bills have been relatively motionless, not even garnering a hearing.
Lawmakers have been focused on sports betting, working out the details and holding hearings and meetings to try to make it happen.
Meanwhile, poker has been put on ice, it seems, for another year. The bills could be revived at any time, especially if the Wire Act interpretation and subsequent court battles end favorably for internet gaming. But barring any nationwide momentum or sudden moment of clarity by numerous lawmakers at once, New York seems unlikely to legalize online poker in 2019.
The Short Road to Nowhere
The year started on a positive note with a new poker supporter stepping up with a bill.
Former New York State Senator John Bonacic left office at the end of 2018, and it was unclear if anyone would take over his position as an advocate for legal online poker. But Senator Joe Addabbo did just that and introduced a bill on January 7, 2019.
After some rethinking this morning after a revisit of NY's history with online poker, I can't help but wonder if the state represents Adelson's greatest anti-online poker victory to date.

— Brian Pempus (@brianpempus) January 7, 2019
It was S.00018, a bill summarized as allowing "certain interactive poker games be considered games of skill rather than games of luck." It would have allowed up to 11 interactive poker licenses, a $10 million licensing fee for each 10-year license, and a 15% tax rate on gross gaming revenue, all to be instituted within a new set of poker regulations.
The bill was referred to the Racing, Gaming and Wagering Committee on January 9.
Nearly one month later, State Assemblyman J. Gary Pretlow introduced a companion bill in the form of A.04924. It was immediately referred to the same committee on the Assembly side.
Plans Gone Awry
Addabbo had a plan to push online poker as a part of a New York gambling expansion package that would also include a broad range of sports betting options, all as a part of a solution to some of his state's revenue concerns.
At that time, he said that it seemed inevitable, as other states were already doing it and making money from it. He made it seem simple, a "mere enhancement" of poker already available in land-based casinos.
While he was clearly working with Pretlow to coordinate bills in both houses of the state legislature, Addabbo likely soon realized that Pretlow was unwilling to make any real effort to push the bills forward. Pretlow was the cause of the failure of years of online poker bills that made their way through the Senate, courtesy of Bonacic. But it was Pretlow's lack of sincerity and action in the Assembly that killed those bills each year.
All About Sports Betting
The potential for sports betting in numerous states has been weighing on lawmakers since the US Supreme Court deemed it viable nearly one year ago. New York is well aware of the revenue available within its own borders and is taking that seriously this year with multiple hearings.
Addabbo has focused his efforts on sports betting in 2019 to try to work out the kinks and make it happen. And as he has done so, poker has fallen by the wayside.
❄️ Winter is coming! ❄️

As talk of #SportsBetting in New York heats up, online #poker hits the ice as interest continues to dwindle @brianpempus looks at what the future holds in the Empire Statehttps://t.co/byetmPjAM0

— US Bets (@US_Bets) May 9, 2019
Other issues may have also contributed to Addabbo's reduced interest in online poker this year, the most prominent of which could be the US Department of Justice's decision to roll back the Wire Act. The reinterpretation introduced in January puts online gaming in jeopardy, especially interstate poker, which is the key to creating a thriving market in the US. Multiple states are now locked in a contentious court battle with the DOJ, and the case has the potential to go as far as the US Supreme Court.
As US Bets points out, poker could deliver several million dollars per month to New York, as it has more than twice the popular of New Jersey. But online sports wagering has 20 times that potential.
While New York lawmakers hash out their sports betting concerns and slowly make their way to a consensus that legalizes some form of sports betting, poker may be relegated to the sidelines indefinitely.
So NYS will allow sports betting through iPhones before allowing online poker? Ass backwards as always NYS

— Chad Dubik (@flushoff) May 8, 2019
Related Articles