Global Glance: Quebec Ban Blocked, Italy Found Facebook Compliance
By
July 29th, 2018 | Last updated on July 30th, 2018
Home
»
Poker News
»
Global Glance: Quebec Ban Blocked, Italy Found Facebook Compliance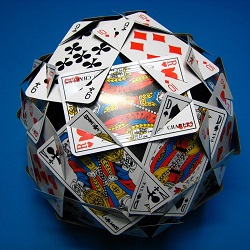 The weekly Global Glance looks at the online poker scene around the world. What happens with online poker and gambling beyond America's borders can and often does impact the state of online poker in the United States.
The biggest online poker news of the week came out of Canada, where a high court ruled against the government's attempt to demand that internet service providers block online gaming sites. It was a big win for net neutrality, as well as the internet gaming industry.
Italy's new government found more support for its upcoming gambling advertising ban, as Google and Facebook are both prepared to comply. Slovakia submitted its new remote gambling bill draft for EC approval with great confidence, while South Africa introduced a particularly hardline bill to regulate online gambling that may prompt operators to challenge it in court if it becomes law.
Court Slams Quebec Online Gaming Ban
The Quebec Superior Court delivered a huge victory for online gaming and internet freedom supporters last week. The court ruled that the government's effort to force internet service providers to block people from accessing online gaming websites was unconstitutional.
It all started several years ago when Quebec's government ordered internet service companies to block anyone trying to access online poker, casino, and other gaming sites in order to protect the state-run Loto-Quebec. The monopoly had been losing money to unlicensed sites, and officials stepped in to attempt a radical solution, not unlike many countries in Europe have done. But the Canadian Wireless Telecommunications Association (CWTA) took the government to court to challenge Bill 74, which dated back to May 2016, on the basis that only the Canadian Radio-Television Telecommunications Commission could make such a demand. The CWTA alleged that the lawmakers overstepped their bounds via Bill 74.
The court ruled that Bill 74 only served the purpose of protecting the monopoly's revenues, not customers as Finance Minister Carlos Leitao and others claimed. At the core of the decision was net neutrality, and the ruling may impact other cases in the near future.
It may also influence other provinces who have yet to sufficiently address online gaming. The knowledge that a monopoly has few protections against unlicensed sites could influence decisions to open the gaming market to a wider variety of operators.
Quebec bid to ban access to online gambling sites unconstitutional: court https://t.co/YApQZORfH7

— CTV News (@CTVNews) July 24, 2018
Italy Finds More Advertising Ban Support
Meanwhile, in Italy, the attempts of the new government to begin implementing a ban on all gambling-related advertising made more progress in the past week.
After the Italian government received word that Google would comply with its advertising ban, other internet companies followed suit. The Google Adwords advertising ban will coincide with the effective date of January 1, 2019, and Facebook will do the same. The social media giant has already informed some online gaming companies targeting customers in Italy that their ads will be prohibited. Facebook's new ad policy for Italy reads, in part, "Adverts that promote or facilitate online real money gambling, real money games of skill or real money lotteries, including online real money casinos, sport books, bingo or poker, are only allowed with prior written permission."
The Dignity Decree, promoted by Italian Deputy Prime Minister Luigi di Maio, will likely find more support in the weeks ahead and in preparation for its full effect in 2019.
Facebook and Google have now both responded after Italy blazed the trail in the western world by imposing a blanket ban on all gambling advertising: https://t.co/RKcZP1MmPx

— Stephen Mayne (@MayneReport) July 25, 2018
Slovakia Pushes New Online Gaming Bill
The Slovakian government is ready to move forward with its new law to regulate online gambling. The latest draft of the legislation was submitted to the European Commission for approval, and a decision will be made within the next three months.
There is widespread support for the new draft, which would replace other laws that resulted in hundreds of gambling domains on a blacklist and blocked numerous sites. The new regime, which would be effective on March 1, 2019, would relax the current framework and provide an easier path for companies to comply with regulations and cater to Slovakian customers. More online gaming operators will be able to serve the market, as is the case with many other European countries. And instead of requiring operators to be based in Slovakia, any EU base will be sufficient.
Upon the European Commission's approval, Slovakia will open its new Regulatory Office for Gambling and collecting a 23% tax on gambling revenue.
New Slovakian law to "relax" online gambling restrictions https://t.co/g9Vu3dwwlA pic.twitter.com/dmQxq3UpJB

— iGaming Business (@iGamingBusiness) July 27, 2018
South Africa Struggles with Online Gambling
The South African Department of Trade and Industry has wanted to clamp down on unlicensed internet gambling operators for years, but past attempts at legislation have failed to garner enough support. The latest attempt is the National Gambling Amendment Act 2018, courtesy of the Department of Trade and Industry, which is poised to be introduced to the legislature in the second half of 2018.
The new law will be strict, only allowing access to licensed online gambling operators and requiring all financial institutions to block payments to and from said companies. Those operators will also be placed on a blacklist, prohibiting them for applying for licenses for five years.  Any person in South Africa who wins money on an unlicensed site must forfeit their winnings.
Further regulations will ban all dog racing and betting, ATM machines near electronic bingo machines,
South Africa presses forward with online gambling clampdown https://t.co/fNL1nnF68h

— CalvinAyre.com (@CalvinAyreNews) July 23, 2018
Meanwhile, a gaming lawyer from Cape Town called the bill "flawed, unrealistic and nonsensical." While admitting that lawmakers will likely approve the amendments to current law, he also predicted legal action from some operators, namely sports betting companies. He called the proposal "a complete mess."
Cape Town-based gaming lawyer Garron Whitesman has hit out at South Africa's latest Amendment Bill, blasting its "flawed, unrealistic and nonsensical policies": https://t.co/ngqk5zAXWZ pic.twitter.com/5qF41nhq9q

— iGaming Business (@iGamingBusiness) July 26, 2018
Related Articles