Details of Pennsylvania Online Poker and Gambling
By
October 31st, 2017 | Last updated on July 29th, 2018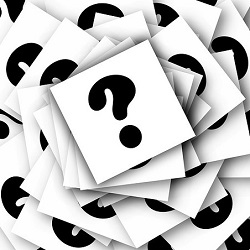 Many questions remain about Pennsylvania online poker
As of October 30, Pennsylvania officially became the fourth state to legalize online poker in the United States. Several years after Nevada, Delaware, and New Jersey launched their online ventures, Pennsylvania joined the exclusive club and will be ready to launch online gambling websites sometime in 2018.
VICTORY! Pennsylvania authorizes #iPoker & #iGaming. See PPA's full statement: https://t.co/FHA6Q2povz

— PokerPlayersAlliance (@ppapoker) October 26, 2017
Many questions have been floating through the social media sphere since the bill passed through the state legislature last week, as some reports indicated that the details of online gambling were not as favorable as the industry would like. Further, some have suggested that the tax rate and licensing fee could doom the industry in Pennsylvania before it even begins.
Thanks to the bill itself and a white paper published on the Play Pennsylvania website, there are some answers to many of the questions.
What is Included in the Gambling Expansion Bill?
Of course, the bill legalizes and regulates online poker, table games, and slot games. But there is more. Daily fantasy sports (DFS) is also regulated by the bill, as is the online sale of lottery tickets.
Sports betting is legal under the new law in Pennsylvania, though federal law currently prohibits it. Should New Jersey prevail in its case in the hands of the United States Supreme Court to allow all states to legalize and regulate their own sports betting, Pennsylvania is set up to do it immediately.
The controversial video gaming terminals (VGTs) are authorized on a limited basis, which is a compromise to appease both sides of the VGT debate. VGTs will be allowed at specified truck stops on a trial basis.
Other gambling includes tablet gambling in specified areas of certain airports, as well as the authorization of 10 satellite casinos, which will be extensions of already-licensed land-based casinos.
What are the Fees and Rates?
Land-based gambling operators will be able to apply for an interactive gambling certificate to operate online gambling. The licensing fee for one of the offerings – online poker, table games, or slots – is $4 million, though a special fee of $10 million is open for those wanting a license for all three types of games. Many complain that this is too high a cost, especially as compared to other states. New Jersey, for example, charged only $400,000.
The tax rate on gross gaming revenue is also a point of contention and could cause problems. Online slot games have proven to be the most profitable for the online gaming industry in New Jersey, but all games are taxed the same, which is at a rate of 17.5%. Pennsylvania, in comparison, set the tax rate for online poker and table games at 16% but for slots at 54%, which some say is prohibitive and will rule out profitability.
PPA agrees. Rate must come down for PA to realize its full potential. Even w/iPoker at good tax rate, iGaming ecosystem is hampered. https://t.co/9OsP9ET45k

— PokerPlayersAlliance (@ppapoker) October 28, 2017
For example, as the white paper points out, the Delaware tax rate is 29.4% for poker and table games and 43.5% on slots, which results in operators able to spend nearly nothing on marketing or product improvements. Nevada, which only offers poker, taxes the game at only 6.75%, which allows the state's current online poker operator (WSOP) to focus heavily on promotions. Nevada also outperforms New Jersey on a per-capita basis.
When Will Sites Launch?
This is mostly speculation with only New Jersey as a fair model to use for comparison. It took New Jersey nine months to launch its first online gambling sites after passing its bill to legalize the games. The only model upon which they had to base their network was online poker only in Nevada. At that time, Ultimate Poker was operating in Nevada and preparing to launch in New Jersey, so that may have aided the process somewhat.
Seen reports today that #PA #iGaming bill lingo takes effect in 60 days. My read, per HB271 at §36(4), is that that lingo is now in effect.

— Chris Krafcik (@CKrafcik) October 30, 2017
With that in mind, as well as the close-to-ideal model that New Jersey's Division of Gaming Enforcement has set over the past several years, many believe Pennsylvania will be prepared to launch in the summer of 2018. In reality, it may be even sooner, especially if only a few of the 12 land-based casinos apply for licenses. If they partner with some of the online gaming operators active in New Jersey, there will be a very brief and limited learning curve. Sites could be ready to launch in less than six months.
Will Pennsylvania Join the Shared Online Poker Network?
The ink is hardly dry on the shared liquidity agreement between New Jersey, Nevada, and Delaware. It happened only weeks ago, and the network for shared online poker liquidity is still likely months away from a launch. However, there is only one operator currently eligible to share online poker in the three states, and that is WSOP-dot-com. If that site can set up the technology for shared liquidity in just a few months, the network will be ready to launch.
Pennsylvania's new bill does allow for the option of signing interstate agreements, and it will likely do so. The new law is still very fresh, so it is unlikely that Pennsylvania would finalize any online poker sharing agreements until early in 2018. If that happens, however, it could allow for the possibility of Pennsylvania launching any site affiliated with WSOP on the interstate network in 2018.
Keep in mind, however, that the bill was just finalized. Interstate online poker liquidity was just finalized earlier in October. Pennsylvania and its Gaming Control Board must get a grip on the new industry, establish regulations, and establish a timeline for its own site preparations and launches. More details will become available in the coming weeks and months, with a much better idea of what to expect coming in January, in all likelihood.
For now, the tough work of passing the bill is done. But much work likes ahead.
Related Articles