Connecticut Chaos Hurts Online Gaming Chances
By
April 24th, 2018 | Last updated on July 29th, 2018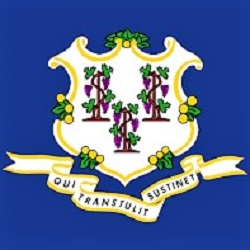 Connecticut in a casino quandary
Last month, the two casino giants in Connecticut spoke in favor of legalizing online gambling and sports betting. Since then, however, any hopes that the state's gambling industry may expand in 2018 are fading more quickly than expected.
The most obvious obstacle seems to be the end of the current session approaching on May 9, but there is another significant issue in play that is only now garnering more attention. It involves the US Department of the Interior and why refused to sufficiently address changes to the gaming compacts of Connecticut's Native American tribes.
Blumenthal on Zinke/MGM/East Windsor pic.twitter.com/dU3hw8RgR2

— Mark Davis (@markdavisWTNH) February 12, 2018
So Much Support…
In the middle of March, a Public Safety and Security Committee Hearing brought to light the enthusiastic support of Foxwoods for online gambling in Connecticut. In a lengthy and detailed testimony from Foxwoods Executive Director of Online Gaming Seth Young, it became clear that the Mashantucket Pequot Tribe was prepared to wholeheartedly support online poker, casino gaming, and sports betting.
Young cited numerous reasons to legalize and regulate the games, including the various successes in New Jersey, the benefits to the participating casinos, potential revenue for casinos and the state, and proven safety of existing networks. He also noted that the first five years of the new industry could bring in $87 million in tax revenue, with $14.25 million of it in the first year alone.
The sentiments were then echoed by Mohegan Sun Vice President of Interactive Gaming Avi Alroy, whose testimony also noted, "I believe that the state of Connecticut will benefit from both online casino gaming and sport wagering as it will reduce unregulated bets that are done locally and offshore and increase state revenues."
Connecticut Indian Tribes Join Forces, Advocate for Online Poker https://t.co/ClCkjqHvX3

— Poker News Daily (@pokernewsdaily) April 6, 2018
Such testimony was meant to bolster efforts by Connecticut House Speaker Joseph Aresimowicz, House Majority Leader Matthew Ritter, and State Representative Joe Verrengia. The trip announced their intentions to pursue gambling expansion earlier in 2018.
But So Little Time
Aresimowicz may be a staunch supporter of numerous gambling bills, but he now believes they might have a better chance for success if combined into a comprehensive piece of legislation for overall gambling expansion.
According to the Connecticut Mirror, he admitted, "I don't know that we're going to finish anything up this session. There's a lot of moving parts and not having a comprehensive plan makes it more difficult." He also noted questions among lawmakers about complications of the issues that may not be "problematic" when it comes to passing bills before the end of the regular session on May 9.
House Minority Leader Themis Klarides agreed. "I think it will be a heavy lift to get done in the next couple of weeks," she said.
Enter US Department of the Interior
In 2017, a group of legislators worked with the Mashantucket Pequot and Mohegan tribes to arrange the building of a new casino in East Windsor. The joint project was intended to create competition for an MGM Grand casino project across the border in Massachusetts. So, all parties worked together to amend their gaming compacts to share slot machine revenue at their existing casinos with the state.
And to amend the compact, the United States Department of the Interior must sign off, as its Bureau of Indian Affairs approves all such changes to gaming compacts per the 1988 Indian Gaming Regulatory Act (IGRA).
For reasons that remain unclear, the US Interior Department under the direction of Trump Administration appointee Ryan Zinke has refused to approve or deny any amendments pertaining to the new casino. In response, the state of Connecticut banded together with the tribes to take legal action against the federal agency for its refusal to act.
What role did Ryan Zinke's meetings with MGM lobbyists have in the Interior Department's failure to respond to the Mohegan and Mashantucket Pequot tribes' request for a new casino? We sent a FOIA request for documents. https://t.co/QYcdykXse8

— Citizens for Ethics (@CREWcrew) February 27, 2018
Further, several members of the Connecticut legislature took their concerns to the US Office of the Inspector General to request a formal investigation into the agency's refusal to act, which has been going on since mid-2017. The legislators called the US Department of the Interior's stall a "highly unusual decision to take no action," and they want answers, especially in light of a Politico article that points to potential corruption. The reporting points out that Zinke had been on the receiving end of heavy lobbying efforts by MGM Grand – the competing casino across the border – before Zinke refused to approve Connecticut's compact revisions.
Just this week, the Inspector General confirmed that an investigation is underway into the Bureau of Indian Affairs' lack of response to Connecticut. The independent watchdog agency is responding to the February 2018 request from Connecticut Senators Richard Blumenthal and Chris Murphy and State Representatives John Larson and Joe Courtney.
Trump administration officials rejected recommendations from federal experts on Indian gaming policy when they blocked two American Indian tribes from opening a casino in Connecticut last year https://t.co/o2wNOiWlVI pic.twitter.com/gEanAkOvaB

— POLITICO (@politico) April 23, 2018
How does all of this impact online poker and casino games?
Any gambling expansion project will depend upon the approval of the new casino, and the new project will also make any online gaming approval more relevant. The more casinos participating in the potential new industry, the more successful it may be. And if lawmakers are insistent upon an omnibus bill to combine gambling proposals into one piece of legislation, the East Windsor project should be free of any holdups, especially one as significant as a refusal to act by the US Department of the Interior.
An investigation of this magnitude may take time, and a resolution to the matter could drag on even longer. This may put online gaming and sports betting on a back burner for the time being, but it could solidify support when the time is right.
Related Articles