Author Archives: jnewell
Home
»
Articles posted by Jennifer Newell
(Page 53)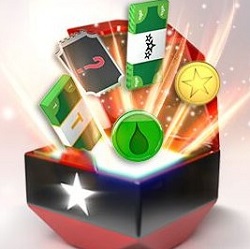 PokerStars Launches Stars Rewards for New Jersey Players
November 18th, 2018 Written by Jennifer Newell
There is no doubt that the new US online poker market is difficult for operators to navigate, as every game and offering must be cleared through regulators. Many markets have hoops through which operators must jump, too, but there's something special about states like New Jersey. However, after much ado and months of work, PokerStars was able to launch its Stars Rewards program in New Jersey. PokerStars confirmed in August 2018 that its latest player loyalty program called Stars Rewards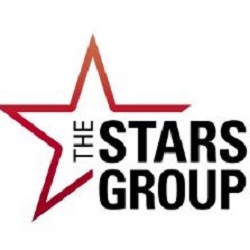 Poker Takes Back Seat to Sports Betting for The Stars Group
November 18th, 2018 Written by Jennifer Newell
It has been no secret that The Stars Group has desired a higher profile in the online casino and sports betting world. The company knows that those verticals are the key to a larger customer base and more profits, despite the company having been built primarily on the PokerStars brand. The decentralization of online poker in the past several years, however, has been troublesome for companies like PokerStars. The markets are segregated and the licensing process in each of those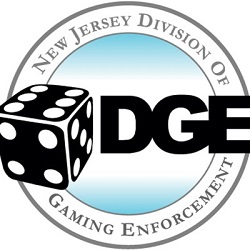 Online Poker Revenue Remains Low in New Jersey
November 16th, 2018 Written by Jennifer Newell
When the September revenue numbers for New Jersey's online poker market were released last month, it showed that peer-to-peer games (internet poker) hit the lowest point in the industry's five-year history. The numbers had been decreasing over the past several years, but the new low was concerning even for the most optimistic analysts. The New Jersey Division of Gaming Enforcement just released the October numbers, and they are only slightly better for the poker segment than the previous month. The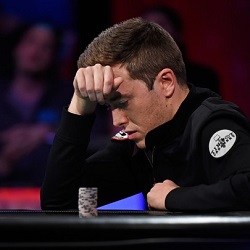 PokerStars Charges Fraud as Vayo Drops Online Poker Lawsuit
November 15th, 2018 Written by Jennifer Newell
A bluff gone wrong can cost a poker player a sizeable pot, but the player's reputation isn't usually on the line when a bluff fails. In the case of Gordon Vayo, however, he put his character into the pot, along with his career in poker, when he sued PokerStars this year. According to new details from the case, not only has Vayo dropped his entire case against PokerStars and parent company Rational Entertainment Enterprises in the US District Court, he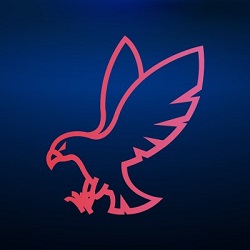 Iowa Tribe of Oklahoma Launches Online Poker Site
November 15th, 2018 Written by Jennifer Newell
The process has taken years. The Iowa Tribe of Oklahoma has been trying to create and launch its online poker site since 2015, but its share of troubles spanned court battles, license applications, software issues, and a partnership with Monster. There have also been countless launch dates set, only to prove naysayers correct each time that the actual site failed to materialize into a playable poker site. What was once hailed as PokerTribe.com, a site pursuing international real-money online poker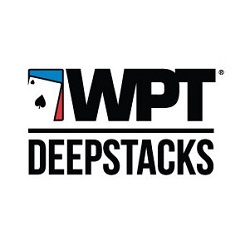 WPTDeepStacks Readies 2019 Season with Diverse Schedule
November 14th, 2018 Written by Jennifer Newell
The journey for WPTDeepStacks started a decade ago with founder Chris Torina launching a poker instruction program called DeepStacks University. That evolved into a sort of grassroots poker tour that offered lower buy-ins than bigger tours like the World Poker Tour, as well as locations that catered to players not near the standard venues chosen by WPT and others. The DeepStacks Poker Tour grew and competed with similar tours, such as the Heartland Poker Tour, WSOP Circuit, and Mid-States Poker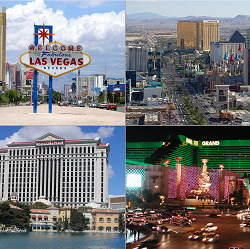 MGM and Caesars Eye Merger, Online Poker May Benefit
November 13th, 2018 Written by Jennifer Newell
Only three months after MGM Resorts announced partnerships with GVC Holdings and Boyd Gaming, MGM appears to be considering a merger with Caesars Entertainment. The massive combination of gaming forces would consolidate many of America's top gaming companies and create an immense conglomerate with the potential to become one of the largest – if not the largest – in the world. The value of the deal could exceed $50 billion. Such a merger would also change the world of poker,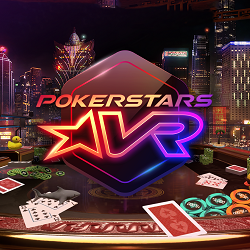 PokerStars VR Available for Download
November 11th, 2018 Written by Jennifer Newell
It seems as if PokerStars is always developing new games, new poker variants, fresh ways to bring players into the game and challenge those already in it. The developers and members of the poker innovation team should be well compensated for their significant contributions of time and effort into expanding the game of poker. While different poker variants have been tested, trialed, and offered for limited periods of time over the past year, there is one product that PokerStars is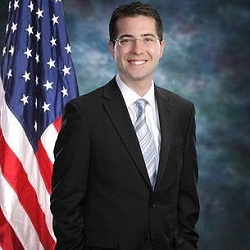 Online Poker Supporter Iden Wins Again in Michigan
November 9th, 2018 Written by Jennifer Newell
Very few states made progress with regard to legalizing online poker and other forms of gambling this year. New York fizzled, and Illinois has been positive in its efforts but fruitless. But Michigan has been a different beast in 2018. The bill to regulate online gaming in Michigan is still open, having passed the House of Representatives in June. But its champion, Michigan State Representative Brandt Iden, faced a tough race in the mid-term election for his seat, and it
Elections Save Nevada Online Poker from Laxalt
November 8th, 2018 Written by Jennifer Newell
There were many reasons for supporters of online poker and gaming to watch the results of the 2018 November mid-term elections. Florida residents voted to give themselves the sole power to change gambling laws going forward. New York replaced a pro-online poker state senator who was retiring. Michigan retained a state representative who has championed internet gaming, including poker. And those are only a few examples of the impact that the election results had on the future of the industry.