Author Archives: jnewell
Home
»
Articles posted by Jennifer Newell
(Page 52)
April 11th, 2018 Written by Jennifer Newell
Mac computer users are a dedicated group of people. They love their Apple products. When it comes to online poker, Mac users have long struggled to find poker sites that offer Mac-compatible software that doesn't require inconvenient work-arounds. Over time, many online poker operators have accommodated Mac players. They have realized how loyal some players are to their Macs, and those players would often rather change poker sites than change computers. So, operators have made changes. PartyPoker wanted to be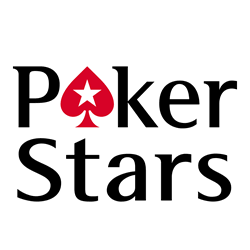 PokerStars to Roll Out Early Payout Tournaments
April 11th, 2018 Written by Jennifer Newell
Just a couple of weeks after changing pricing for multi-table tournaments, PokerStars pushes out more changes. This one, however, is a new type of tournament that is meant to appeal to recreational players and those with smaller bankrolls. Early payout tournaments were introduced to give players their minimum payouts as soon as they reach the money, and if they finish in a higher paid position, they will receive the difference when they exit or win the tournament. And now, PokerStars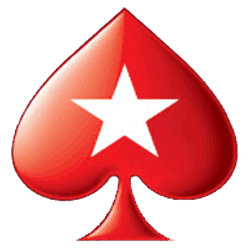 PokerStars Removes Play-Money Games from Washington State
April 10th, 2018 Written by Jennifer Newell
Washington's gambling stance is complicated. There is a state lottery and legal charitable gaming activities like bingo, and there are Native American gaming facilities on tribal lands, but other forms of gambling are not only discouraged, they are criminalized. Real-money online poker and other internet games, for example, are specifically illegal and punishable by incarceration. Even a first-time offender can receive up to 90 days in jail. However, social gambling has been a mixed bag, especially for operators like PokerStars
Pennsylvania Regulator Allows Interactive Gaming Skins
April 9th, 2018 Written by Jennifer Newell
The Pennsylvania Gaming Control Board has a tough job. Once lawmakers approved online poker and casino sites for the state, the state's gambling regulator was tasked with filling in the blanks. And one of those controversial blanks pertained to skins. An online gambling skin refers to an online poker or casino site that shares software with another. The skins also share the same license. For example, in New Jersey, Caesars uses the same license to offer online gaming sites under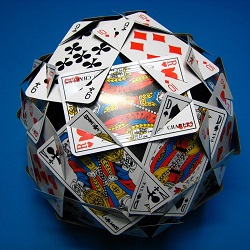 Global Glance: Gambling Laws Stuck in Netherlands, Moving in Sweden
April 7th, 2018 Written by Jennifer Newell
The weekly Global Glance looks at the online poker scene around the world. What happens with online poker and gambling beyond America's borders can and often does impact the state of online poker in the United States. For the second week in a row, there was nothing in the global poker news about progress for European shared liquidity. However, the news did continue flowing out of Europe regarding online poker and gaming issues in the Netherlands, Sweden, Bulgaria, Germany, and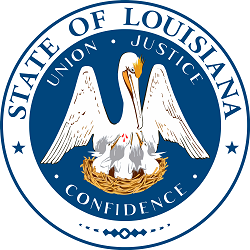 Louisiana Puts Online Gambling on Hold
April 6th, 2018 Written by Jennifer Newell
It was surprising last month when news broke of an internet gambling bill under consideration in Louisiana. Most experts had not included this in the list of states most likely – or likely at all – to legalize online poker this year. In unsurprising news, however, the bill is not a priority. The legislation is not dead but it is being put on the back burner for the time being in order to focus on sports betting. Louisiana Bill, We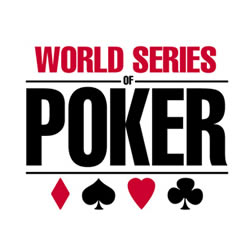 WSOP Announces New Format and Europe Dates
April 6th, 2018 Written by Jennifer Newell
With the start of the 2018 World Series of Poker less than two months away, WSOP executives offered some interesting news this week. One pertains to a new format to be introduced in eight of the summer tournaments, and the other is the WSOP Europe set to begin in October. In other news, registration for the summer events opened this week at the Rio All-Suite Hotel and Casino in Las Vegas. Online registration for the 2018 WSOP is now open!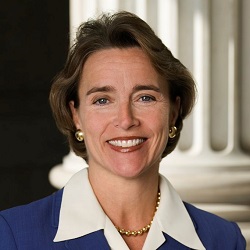 Adelson Anti-Online Gambling Group Targets Gambling Ads
April 4th, 2018 Written by Jennifer Newell
Casino mogul and online gaming opponent Sheldon Adelson is at it again. His Coalition to Stop Internet Gambling lobbying group has alerted the media to advertisements which they claim are targeting children and seniors, not to mention problem gamblers. The goal of CSIG remains the same: Blame the 2011 Department of Justice decision regarding the Wire Act, one which opened its interpretation to give states the right to legalize and regulate online poker, casino games, and lottery ticket sales. In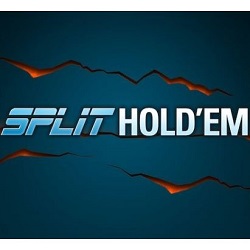 PokerStars Introduces Split Hold'em
April 3rd, 2018 Written by Jennifer Newell
It's tough to blame PokerStars for trying. The most popular online poker site in the world consistently develops new games, new poker variations to intrigue players. They want to enhance the experience of the regulars and bring new players to the tables with the promise of something unique and different. This time, it's Split Hold'em. There are similarities to the idea of "run it twice," the notion that the odds do play a significant role in hitting those key hands.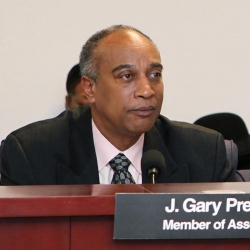 Failing New York Casino May Hurt Online Poker Chances
April 3rd, 2018 Written by Jennifer Newell
New York was almost a sure thing to legalize online poker in 2018. After two years of Senate approvals and assurances from the House bill sponsor of progress this year, it seemed that New York would be following Pennsylvania right into the world of regulated gaming. Instead of the process being easier in 2018, however, there seem to be more obstacles. And a big one is the del Lago Casino. Ready, Set, Maybe… They were so close in 2017. New