Author Archives: jnewell
Home
»
Articles posted by Jennifer Newell
(Page 137)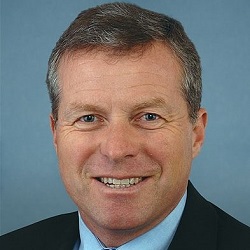 Dent Determined to Do Online Gambling Damage
July 17th, 2017 Written by Jennifer Newell
The news regarding the latest attempt to ban online gambling in the United States has kept online poker players and fans on a roller coaster for the past week. US Representative Charlie Dent, a Republican from Pennsylvania, has been at the center of the effort that came to light in late June, and he is refusing to give up easily. Dent's intentions were revealed by Michelle Minton of the Competitive Enterprise Institute on June 20, and those intentions became even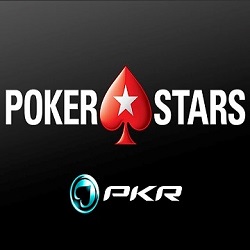 PokerStars Teaches Lesson of Segregated Funds
July 14th, 2017 Written by Jennifer Newell
Anything PokerStars does evokes mixed reactions from the online poker community. The largest online poker site in the world is no stranger to controversy, with everything from player sponsorships to rewards system changes prompting a wide range of feedback from the public. Its latest move, however, received overwhelmingly positive responses. PokerStars announced that it was rescuing players from the bankrupt PKR online poker site, reimbursing them for all funds lost when PKR abruptly closed its virtual doors last month. While
Pennsylvania Undecided on Internet Gambling Indefinitely
July 13th, 2017 Written by Jennifer Newell
Pennsylvania lawmakers left the state capital this week without making any final decision on gambling expansion for the state. Online poker and casino games were more likely to pass via official legalization this week than in any past years, but the inability for enough legislators to agree on a substantial portion of the bill left it on the table. The situation for online gambling in Pennsylvania remains in flux. Behind-the-scenes conversations could take place away from Harrisburg during the recess,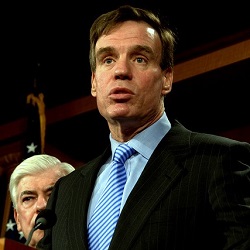 Warner Wants US Online Gambling Banned
July 12th, 2017 Written by Jennifer Newell
A new threat to legalized online gambling in the United States was revealed this week. The Hill reported that US Senator Mark Warner, a Democrat from Virginia, is not only opposed to online gambling but requested that Attorney General Jeff Sessions review the 2011 Department of Justice ruling on the Wire Act, which allowed states to legalize and regulate online gaming as they choose. The report of Warner's position and request to Sessions comes at a time when online gambling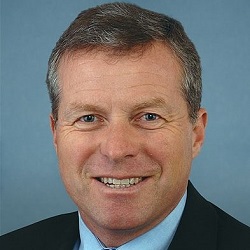 Dent Poses Danger to US Online Gambling
July 11th, 2017 Written by Jennifer Newell
The Restoration of America's Wire Act is rearing its head once again. An attempt to undermine the right for states to legalize and regulate online gambling is again at risk, this time by a different member of Congress than in past efforts. United States Representative Charlie Dent is rumored to be trying to insert RAWA-type language into an appropriations bill this week. It is not entirely unexpected that casino billionaire and online gambling opponent Sheldon Adelson has influenced yet another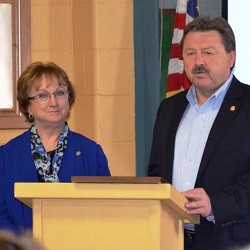 Is Michigan Online Gambling Still a Possibility?
July 10th, 2017 Written by Jennifer Newell
In 2016, Michigan was a surprise contender for the next state to legalize and regulate online poker. It came as a bit of a surprise when a bill emerged and passed a committee vote, but the bill died. Another attempt by the same state senator this year experienced a similar result. Or did it? A renewed interest in daily fantasy sports and rumors of online gambling movement have emerged in the summer months. It warrants a look back at the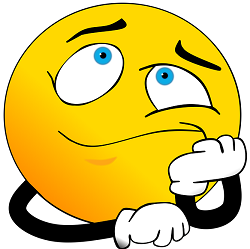 Players Still Waiting for Pennsylvania Online Gambling Decision
July 8th, 2017 Written by Jennifer Newell
The best poker players are patient. They know the game often requires them to wait for playable hands and good opportunities. It can sometimes lead to long periods of little action, maybe winning a small pot or picking up the blinds, but the wait can pay off when the right hand is played against the right opponent for a pot that changes the game. For seasoned players, the wait for Pennsylvania online poker legalization has been frustrating and long, sometimes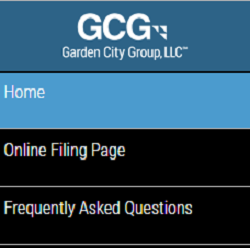 Two Months Remain to Submit AP-UB Claims
July 7th, 2017 Written by Jennifer Newell
The announcement was made in April that the Garden City Group would be facilitating the remission process for victims of Absolute Poker, which was later extended to include UltimateBet as well. Online poker players who became victims of the poker sites on Black Friday finally had a way to claim their account balances. Two months now remain for players to submit their claims to Garden City Group, as the official deadline for petitions is September 7, 2017. Flashback to Black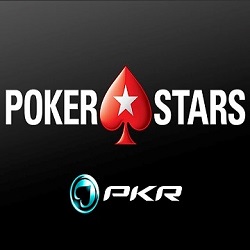 PokerStars to Reimburse All PKR Players
July 6th, 2017 Written by Jennifer Newell
For two months, PKR online poker players awaited word about their funds trapped on the site upon its abrupt closure on May 3. But their answer finally came from an unlikely source, as PokerStars stepped up to reimburse all PKR players. The announcement came on July 6. PokerStars notified the poker industry that all former PKR players who had pending balances when the site closed will be able to claim those funds through PokerStars. The site will not will not
US Should Take Note of European Liquidity
July 5th, 2017 Written by Jennifer Newell
Most states in America have yet to understand or embrace the potential of legal, regulated online poker. Some European countries have been slow to realize the possibilities, but recent developments show that they now understand. The segregated markets of France, Spain, Italy, and Portugal are prepared to come together for online poker liquidity, sharing player pools in order to expand the industry and enable more profitability for everyone from operators to countries. US legislators often view poker as a live